Tours
COVID-19 Update: Due to regulations implemented by Los Angeles County and the Center for Disease Control in response to the COVID-19 pandemic, school tours, specialty tours, group tours, and free garden tours have been suspended until further notice.
Audio Tours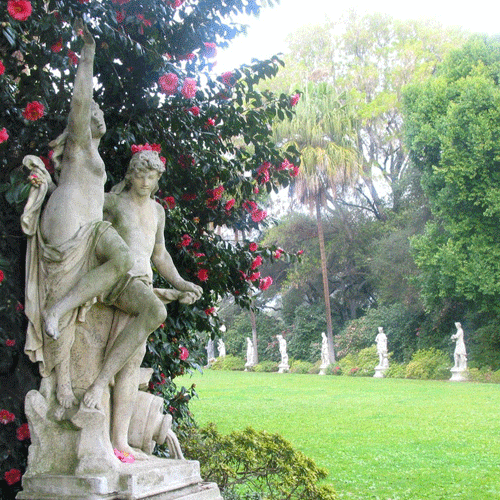 Garden Sculpture Audio Tour
[26 Stops] 
Explore more than 300 years of outdoor sculpture at The Huntington, ranging from classical to contemporary. Start tour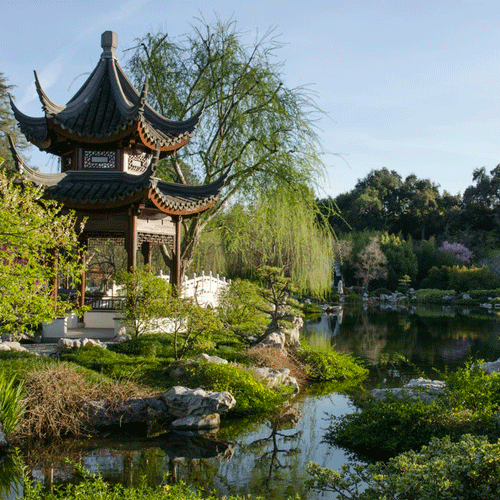 Chinese Garden Audio Tour
[1h 15m I 28 stops] 
Liu Fang Yuan 流芳園, or the Garden of Flowing Fragrance, is one of the finest classical-style Chinese gardens outside of China. Filled with Chinese plants and framed by exquisite architecture, the landscape is enriched with references to literature and art. Visitors can find both physical relaxation and mental stimulation when exploring the dramatic 15-acre garden. Start tour
Online Tours
Explore the gardens before your visit, or while you're here! Botanical Collections Tours
Takeaway Tours
Whether you're visiting for an hour, with kids, or for some peace and quiet, there is a Takeaway Tour for every kind of visitor! Takeaway Tours
School Tours (TEMPORARILY SUSPENDED)
The Huntington offers both guided and self-guided (teacher-led) school tours for K-12. Guided school tours are provided from 10–11:30 a.m. and led by volunteer docents who guide students in interactive explorations of the collections. Teacher-led school tours are welcome during regular public hours.
Specialty Tours (TEMPORARILY SUSPENDED)
For individual visitors or small groups of 10 or less. $45-$49/person, includes admission. These docent-led walking tours allow visitors an insider's look at The Huntington, with most beginning before public hours. Advance ticket purchase is required. Tour descriptions and reservations
Group Tours (TEMPORARILY SUSPENDED)
For groups of 10 or more. $34-$49/person, includes admission. One-hour estate tours and 90-minute garden tours available. Please note reservations are required at least one month in advance. Tour descriptions and reservations
Free Garden Tours (TEMPORARILY SUSPENDED)
Free tours of the gardens are available with general admission or membership. Tours are offered Wednesday–Monday between 10 a.m. and 2 p.m. Times vary depending on docent availability; please check in at the admission windows for the day's schedule of garden tours. Free tours may not be reserved in advance. Tours not available on Tuesdays and Free Days.