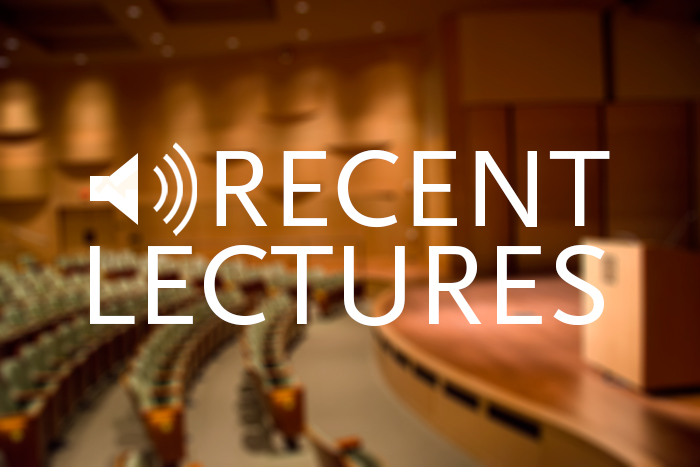 Home to gorgeous gardens, spectacular art, and stunning rare books and manuscripts, The Huntington also offers an impressive slate of lectures and conferences on topics and themes related to its collections. Below are audio recordings of four recent lectures. Aerospace in Southern California (Dec. 13, 2016) The history of the aerospace industry in Southern California and its intersections with contemporary culture are the focus of a panel discussion, presented in conjunction with the exhibition of NASA's Orbit Pavilion (on view at The Huntington through Feb. 27, 2017). Panelists are Peter Westwick, aerospace historian; William Deverell, director of the Huntington-USC Institute on California and the West; and Daniel Lewis, senior curator of the history of science and technology at The Huntington.
  You Don't Know Jack (Dec. 8, 2016) In recognition of the centenary of Jack London's death, The Huntington's Sue Hodson, curator of literary manuscripts and former Jack London Foundation Woman of the Year, speaks about Jack London as a novelist, sailor, journalist, social activist, photographer, and adventurer, as well as about the importance of The Huntington's 50,000-item Jack London collection.
  Sex in the City (Dec. 7, 2016) Margo Todd, Walter H. Annenberg Professor of History at the University of Pennsylvania and the Fletcher Jones Foundation Distinguished Fellow, examines the campaign of the mostly lay judiciaries of the Calvinist Scottish kirk, or church, to impose a strict and highly invasive sexual discipline on their towns in the century following the Protestant Reformation. This talk is part of the Distinguished Fellow Lecture Series at The Huntington.
  The Huang Family of Block Cutters: The Thread that Binds Late Ming Pictorial Woodblock Printmaking (Nov. 22, 2016) David Barker, professor of printmaking at the China National Academy of Fine Arts in Hangzhou, considers the important contributions made to Chinese pictorial printing by the famous Huang family of artisan block cutters. This lecture is presented in conjunction with the exhibition "Gardens, Art, and Commerce in Chinese Woodblock Prints," on view in the Boone Gallery.
Find more audio recordings of Huntington lectures and conferences on SoundCloud and iTunes U.