Teacher Advisory Panel
We are delighted to announce the appointment of four fabulous educators to our first Teacher Advisory Panel. Alumni from our 2018 teacher institutes applied for the position and they will spend the next year, advising on our curriculum development, providing creative input through lesson planning and showcasing the ways in which we can activate our resources for 21st century learners in relevant and engaging ways.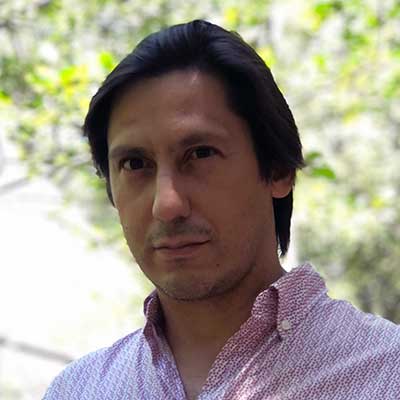 César Cázares has been teaching for twenty-three years in various school districts throughout Los Angeles, including private, charter and public schools. From 1996 through 2007 he taught biology, chemistry and pre-algebra to middle and high school students before becoming a Waldorf teacher in 2008. His first class in Mexico was a combined group that he carried for two years before joining Pasadena Waldorf School in 2010. He graduated his first class in 2017 from an eight-year journey and is presently carrying a second class. He's also been a guest lecturer at the Waldorf Institute of Southern California - a teacher training and certification program.
---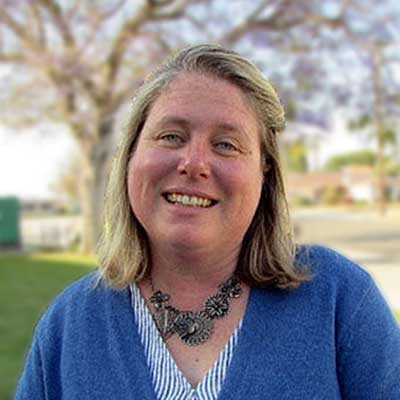 Tracy Clark received her B.A. in English from the University of California Los Angeles and her M.A. in Multicultural Education from California State University Dominguez Hills. She is currently teaching in the Torrance Unified School District and has spent the last 22 years at Torrance High School. As a veteran high school English teacher, Tracy does more than grade essays, read Shakespeare, and serve as a sometimes therapist. Her interests lie in developing ways to blend art integration with both her district curriculum and the California State Common Core Standards. She is obsessed with creating inspiring lessons and collaborating with other like-minded professionals to find exciting, new ways of guiding America's youths toward obtaining a well-rounded education. As a parent of three teenagers and a leader to a troop of Girl Scout Cadettes, she recognizes the value of the humanities in the lives of this rising generation. Her participation in the 2018 Huntington Voices has inspired and energized her teaching and her students' interest in humanities.
---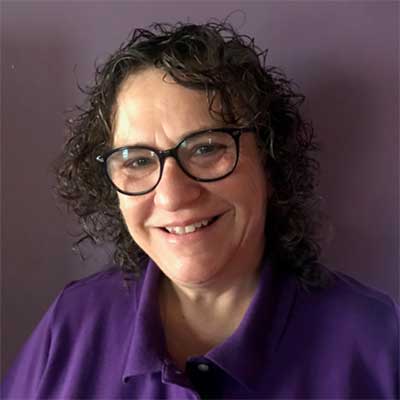 Teresa Dickey, a native of Los Angeles, has a deep connection to the Huntington Library, Art Collections and Botanical Gardens: as a child she roamed the grounds of the campus learning to love the Japanese and Desert Gardens. These early trips helped her find her passion: first, by studying the literatures of Japan; then, in her exploration into key African authors. As a result of years of study, Ms. Dickey brings a rich and diverse curriculum to her students. Currently, she works as an English instructor at Marymount High School, Los Angeles, a community she has served for the past 26 years. She has consistently planned student field trips, as well as teacher-guided tours in the East Asian Gardens for her students who study Japanese Literature. Throughout her career she has been fortunate to improve her practice, as well as the practice of other teachers, through a variety of scholarly and experiential opportunities. She has spoken at the National Association of Independent Schools, California Association of Independent Schools, National Council of Teachers of English, California Association of Teachers of English, National Catholic Educators Association, and individual school communities in Southern California. Additionally, she has earned recognition as a California Writing Project Fellow, 1985; a Center for Basic Education Fellow, 1989: "Woodblock Prints in 19th Century Japan: 4 masters;" National Endowment for the Humanities Fellow, 1992: "Four Texts and Japanese Culture" California State University, Sacramento; Toyota International Teacher Scholar Ambassador, 2001; Sarah D. Barder Fellow, Johns Hopkins University Center for Talented Youth, 2005; and most recently, a Huntington Voices Institute participant, 2018. In many ways, her participation as a member of the first Teacher Advisory Panel allows her to give back to the Huntington what it has so generously given to her over 50 years.
---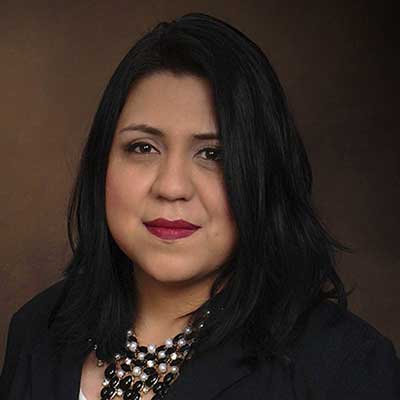 Sandra Garcia is a secondary social studies and dual immersion program teacher at Glendale Unified School District. Sandra's career and education began in the field of business administration where she spent more than a decade working in accounting, human resources, and quality departments. After deciding to fulfill her lifelong dream of becoming and educator, Sandra return to school to obtain the necessary certifications. She received her bachelor's degree from Mount St. Mary's University, Los Angeles, and her master's degree and teaching credential from the University of Southern California- USC. As a life-long learner, since the moment she stepped foot into the classroom in 2016, Sandra continued to pursue additional educational opportunities. This practice led her to obtain an additional teaching authorization in Spanish, an Educational Technology Certificate from the University of California San Diego, and most recently, to pursue a second master's degree in United States History from Pace University in New York. Sandra has been a speaker at multiple events such as the California Association for Bilingual Education State Conference, and the UCLA Teaching History Conference. She has also served in several boards and volunteers her time in organization like the Department of Family Life for the Archdiocese of Los Angeles and the Phi Delta Kappa Chapter of USC. Sandra has received awards for her work in genocide education, for her service, and her research. She is now extremely honored to be part of the inaugural Teacher Advisory Panel at the Huntington Library and is looking forward to continuing to grow both as a student and as an educator through this entity, and through upcoming additional collaborations with the USC Shoa Foundation, and the Holocaust Center for Humanity in Washington this summer.
---