Hear and Now is a new podcast that connects the incomparable library, art, and botanical collections at The Huntington with the wider world. Join host Giovana Romano Sanchez for a series of short audio essays that explore objects and ideas found at The Huntington along with the brilliant minds behind them. What unfolds is an original take on the issues we are facing in the world, right now. Theme song by John Zalewski.
Listen wherever you get your podcasts.
About the Host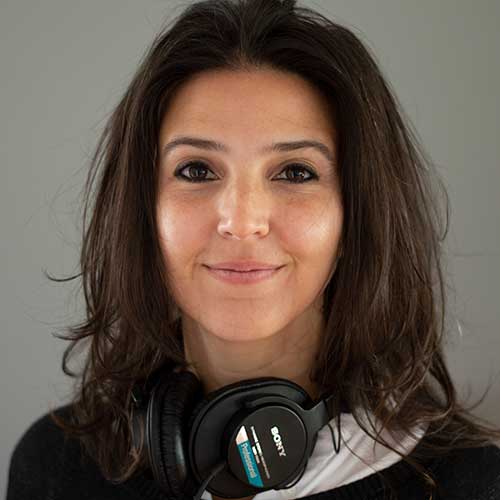 Giovana Romano Sanchez is a communications specialist in the office of communications and marketing at The Huntington. She was born in São Paulo, Brazil, and worked as a journalist covering human rights issues in Latin America and Africa before coming to the U.S. in 2015. Giovana has a master's degree in Latin American studies from the University of Texas at Austin.
Episodes
Episode 3: Testing Old Recipes
At a time when a lot of us are (re)connecting with our cooking skills because of the coronavirus pandemic, what can we learn from old recipes? In this episode, host Giovana Romano Sanchez talks with rare book cataloger Shelley Kresan about The Huntington's Anne Cranston collection, which consists of nearly five thousand British and American cookbooks from the 18th and 19th centuries. We also hear from author and food critic Patric Kuh about how this moment of intense home cooking is bringing back some of the flavors we lost with industrialization. Then, Giovana tries an old recipe and shares the result.
Read more about the Anne Cranston collection, and the book "Grandma's Cooking," by Allan Keller.
Guests: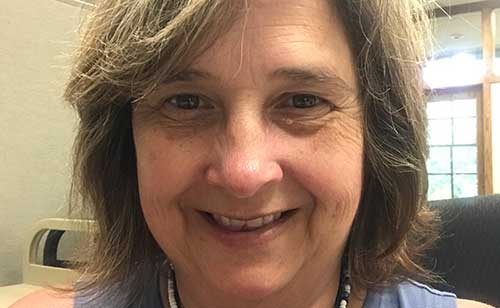 Shelley Kresan, rare book cataloger in The Huntington's technical services department.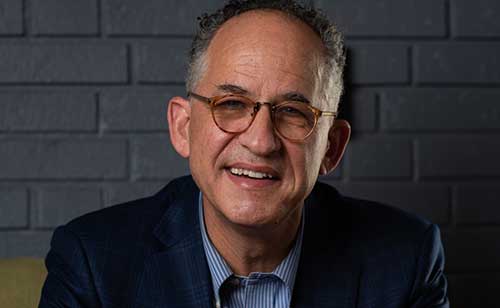 Patrick Kuh, food critic and author of "Finding the Flavors We Lost: From Bread to Bourbon, How Artisans Reclaimed American Food." Photo by Armando Andrade.
Extras: 
Recipe: Apple Pocket-Books
3/4 cup dark brown sugar
½ teaspoon cinnamon
3 tablespoons flour
¼ teaspoon salt
½ cup water
2 tablespoons butter
1 teaspoon lemon juice
4 large apples, peeled and chopped
2 cups sifted flour
¼ teaspoon salt
2/3 cup shortening
4 tablespoons milk
In saucepan mix brown sugar, cinnamon, flour and salt thoroughly. Slowly add water. Then cook over low heat, stirring until thickened. Add butter and lemon juice. Remove from heat and add apples. Cool. Next mix 2 cups flour, salt and shortening together as for pie crust. Add milk and mix with fork or fingers. Lift out onto floured board and roll to ¼ inch thickness. Cut into squares (3- to 5-inch squares are best), and on each square put 1 spoonful of apple mixture. Fold over to form a triangle, seal edges and prick tops. Put on greased backing sheet and bake at 425° for 15 minutes. Delicious hot with Grandma's Pudding Sauce (see page 167), and very good cold too.
Recipe for the Apple Pocketbooks. Allan Keller, Grandma's Cooking. New York: Gramercy Publishing Co., 1955.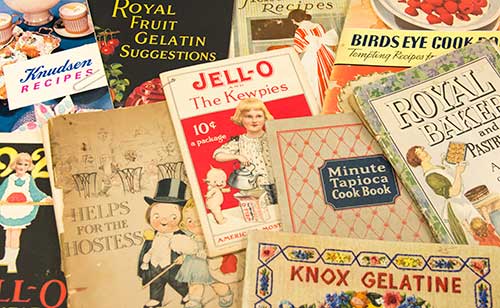 A selection of early 20th-century, brand-name recipe pamphlets from The Huntington's Anne Cranston American Regional and Charitable Cookbook Collection. Photograph by Kate Lain.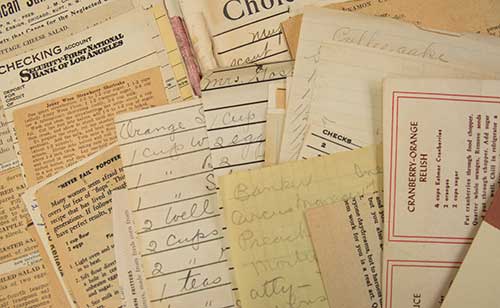 Manuscript and newspaper recipes mounted or laid in a charitable cookbook produced in Des Moines, Iowa, August 1903. Photograph by Kate Lain.
Episode 2: Virtual Voyages
In the early 1800s, international travel was a privilege most Americans couldn't experience firsthand. Only brave souls like "Wicked Ned," an American sailor who almost died on his first trip, had the stomach for lengthy maritime journeys. But if travel was inaccessible, imagining it was not. And for that, there was art. Join host Giovana Romano Sanchez for a virtual voyage through time and across distant lands, for a look at what travel meant for Americans who, like most of us right now, couldn't venture far from home.
Guests: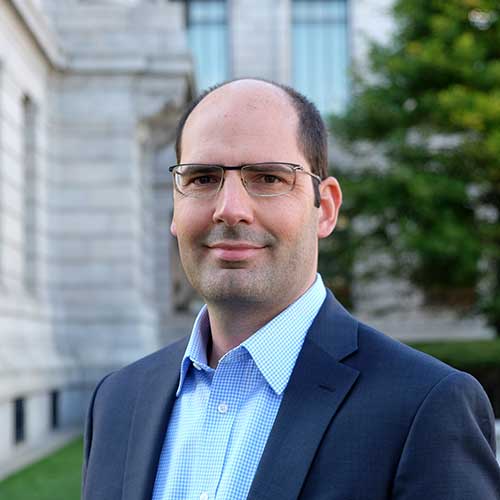 Dennis Carr, Virginia Steele Scott Chief Curator of American Art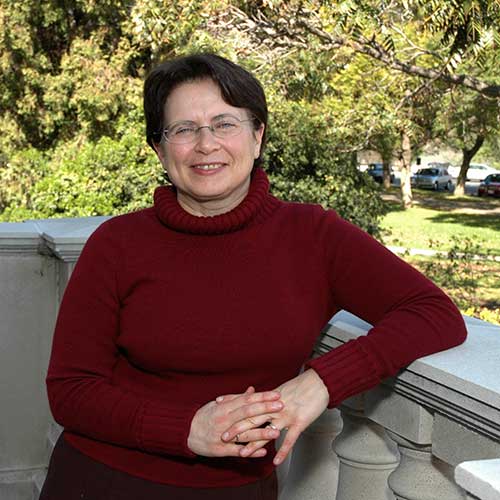 Olga Tsapina, Norris Foundation Curator of American Historical Manuscripts
Extras: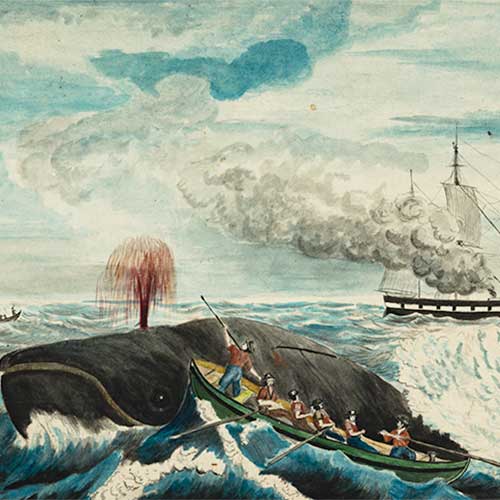 David E. Marshall ("Wicked Ned"), Right Whale, ca. 1851. Watercolor. The Huntington Library, Art Museum, and Botanical Gardens.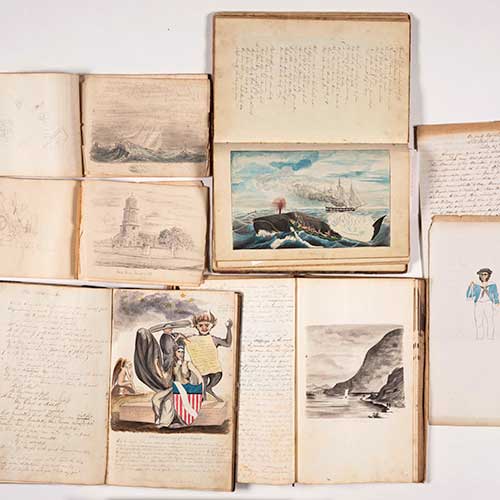 David E. Marshall ("Wicked Ned"), manuscripts and drawings, 1845–1865. The Huntington Library, Art Museum, and Botanical Gardens.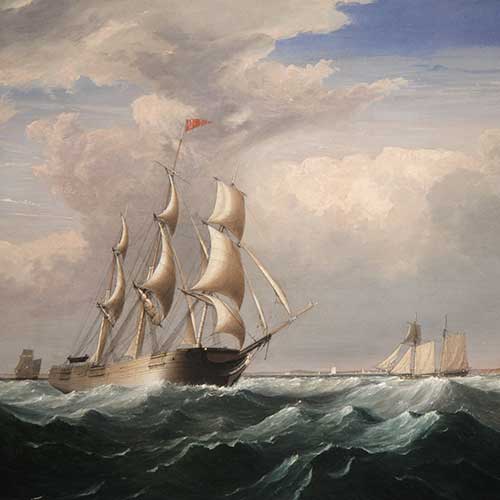 Fitz Henry Lane (1804 - 1865), Sailing Ships off the New England Coast, ca. 1855. Oil on canvas, 30 1/8 x 48 1/4 in. The Huntington Library, Art Museum, and Botanical Gardens.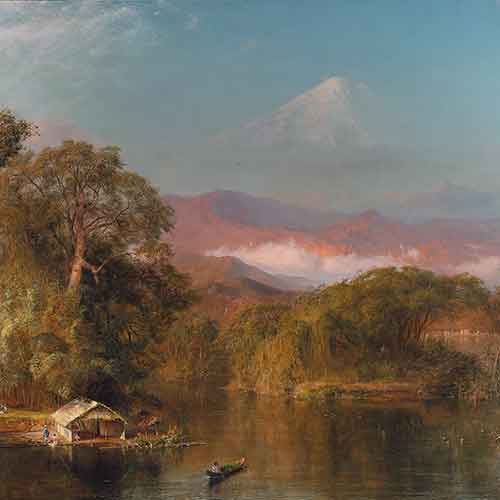 Frederic Edwin Church (1826 - 1900), Chimborazo, 1864. Oil on canvas, 48 x 84 in. The Huntington Library, Art Museum, and Botanical Gardens. 
Episode 1: What Bonsai Can Teach Us About Patience
Ted Matson, curator of The Huntington's bonsai collections, used to be a writer. Whenever he felt writer's block coming on, he would visit his personal collection of bonsai trees, do a little pruning and pinching and enter a "flow state."
Inevitably, the solution he was seeking would pop into his head. To help us grapple with the frustrations of coronavirus stay-at-home orders, host Giovana Romano Sanchez escorts us deep into the practice of bonsai for a lesson in patience, the concept of time, and respect for the pace of nature in this inaugural episode of the Hear and Now at The Huntington podcast.
Guests: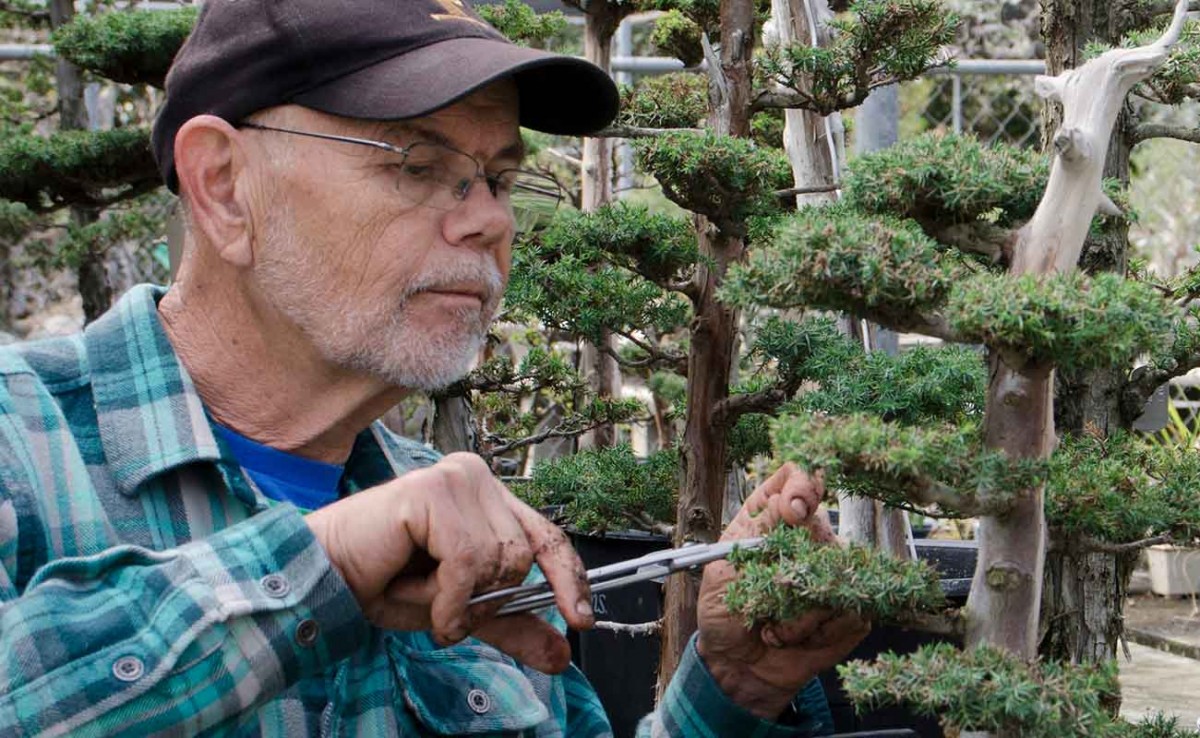 Ted Matson, curator of the bonsai collections.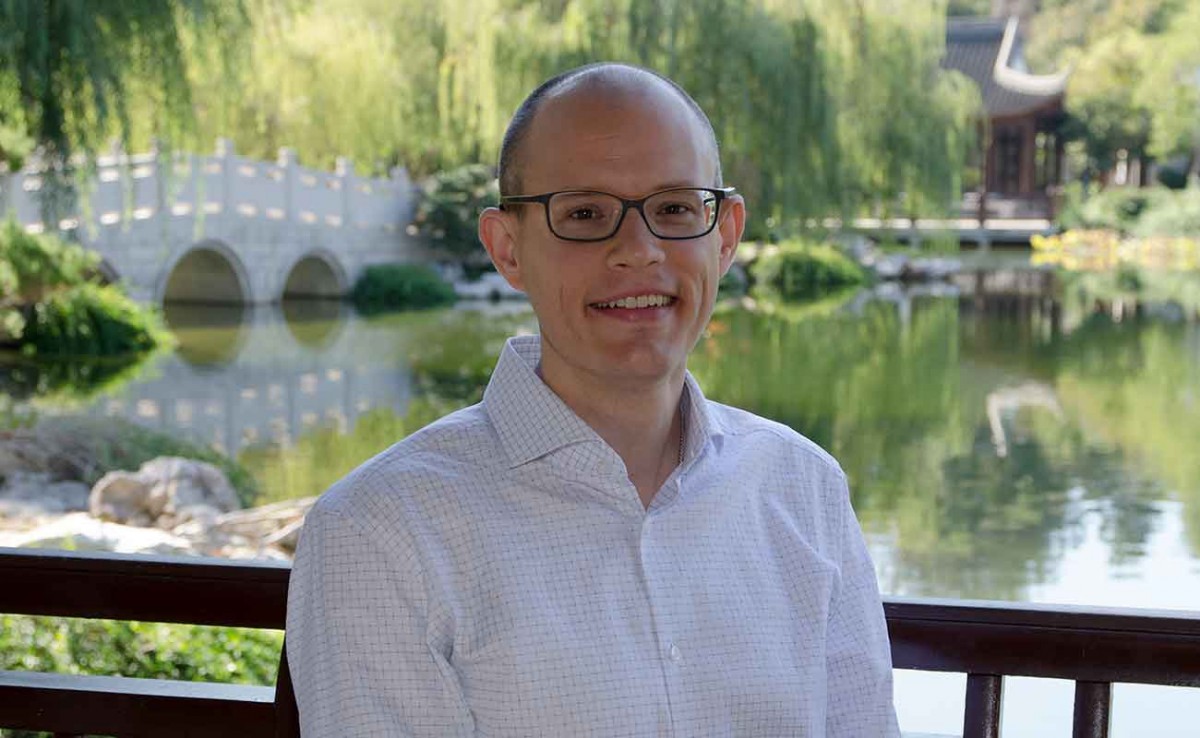 Phillip Bloom, June and Simon K.C. Li Curator of the Chinese Garden and Director of the Center for East Asian Garden Studies. 
Extras: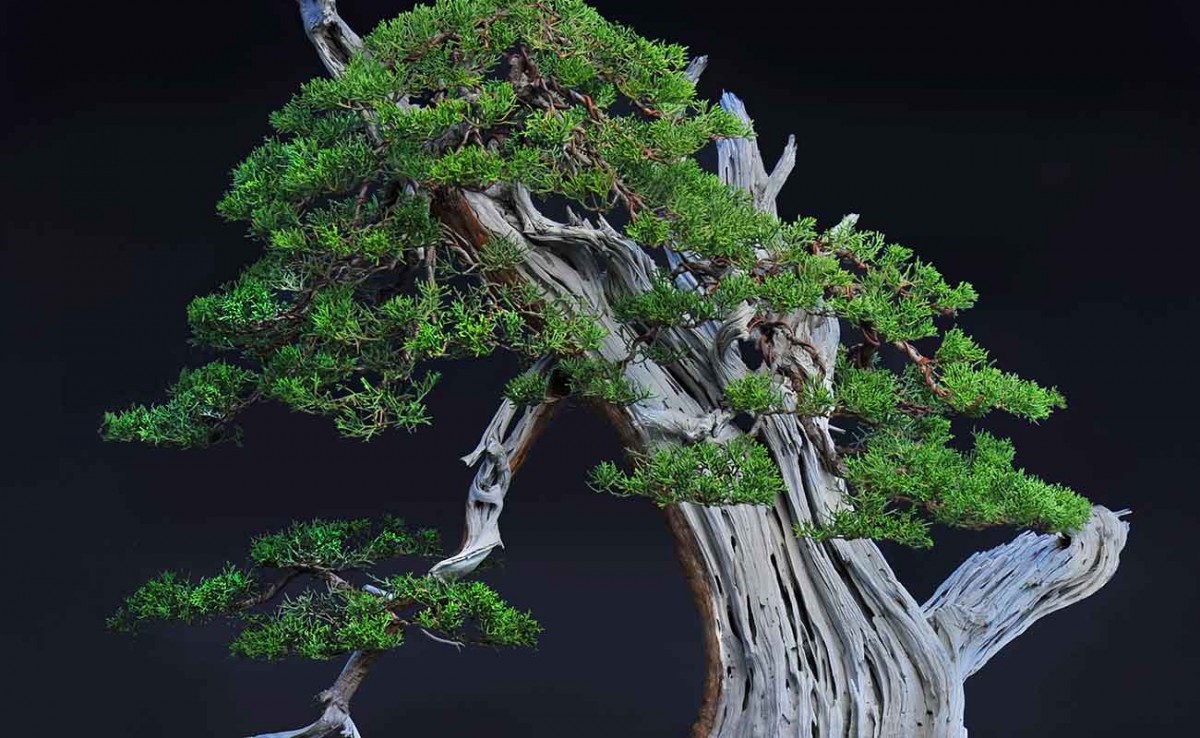 California juniper (Juniperus californica), moyogi or informal upright style bonsai, estimated age of original plant material: 1,200–1,500 years. Collected from the Mojave Desert, displayed in Itayama Tokoname pot from Japan, donated by the Bergstein Family, on loan from the Golden State Bonsai Federation. Photo by Andrew Mitchell.
---