A total of 155 long-term and short-term fellows will pursue research projects at The Huntington this academic year. Photo by Martha Benedict.
This is one of the most exhilarating times at The Huntington—when the new cadre of research fellows arrive on our beautiful campus to explore our collections and take part in the intellectual life of this institution. For the current academic year, we will have 25 long-term fellows (a record-high number) in residence at The Huntington for nine to 12 months. In addition, 130 short-term fellows will have anywhere from one to five months to pursue their projects at The Huntington. This year, we were delighted to award a total of more than $1.8 million dollars to our grantees. (The full list of long-term and short-term fellows can be found here.) The long-term research fellows include two recipients of National Endowment for the Humanities fellowships who will take up their awards at The Huntington: Catherine Roach and Andrew Lipman. Roach, who is an associate professor of art history at Virginia Commonwealth University, investigates how people lived with, exhibited, and interpreted art in the 18th and 19th centuries, with an emphasis on British painting and urban exhibition culture. In 2010, she curated Seeing Double: Portraits, Copies and Exhibitions in 1820s London at the Yale Center for British Art. Her first book, Pictures-within-Pictures in Nineteenth-Century Britain, was published by Routledge in 2016, and she is currently at work on her second book, a history of the groundbreaking 19th-century exhibition society, the British Institution.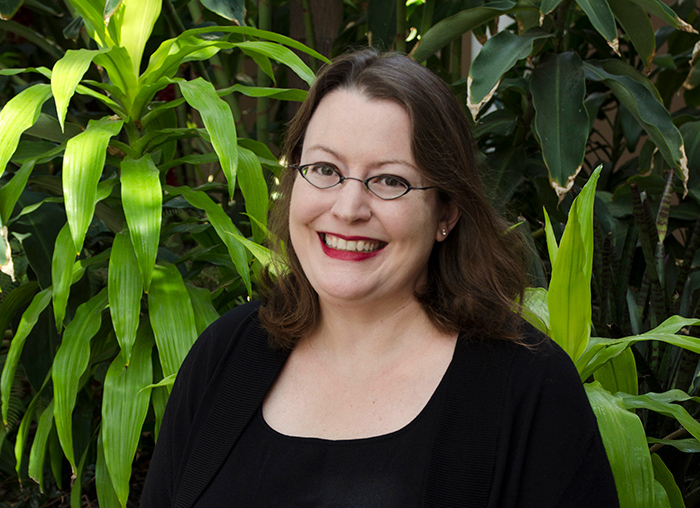 Catherine Roach, associate professor of art history at Virginia Commonwealth University, is writing a history of the British Institution, a groundbreaking 19th-century exhibition society. Photo by Lisa Blackburn.
"I am familiar with The Huntington's holdings thanks to the Robert R. Wark Fellowship that I held in January of 2009, while completing my doctoral dissertation," says Roach. "This time, I'll study works in The Huntington's art collections that were exhibited at the British Institution, such as Sir Joshua Reynolds's Sarah Siddons as the Tragic Muse, and I'll explore the Library's holdings, which include a unique annotated copy of the Catalogue Raisonée, a satire on the British Institution that caused a scandal in London's artistic circles when it was published in 1815. Also relevant to my project are The Huntington's collections of correspondence between the painter David Wilkie and the engraver Abraham Raimbach, both of whom had extensive dealings with the Institution, and between William Sothebey and Institution founder Sir George Beaumont, as well as the sales and collection catalogues relating to patrons of the Institution, including Baron Northwick, Caleb Whitefoord, the Duke of Bedford, and John Julius Angerstein." The research interests of Andrew Lipman—assistant professor of history at Barnard College, Columbia University—include the Atlantic World, early America, Native Americans, violence, technology, and the environment. His first book, The Saltwater Frontier: Indians and the Contest for the American Coast, received several honors, including the Bancroft Prize in American History. Lipman is currently working on a book titled Squanto's Odyssey, which is about the Wampanoag man known as Tisquantum or "Squanto." Born and raised in the coastal community of Patuxet (now Plymouth, Massachusetts), his early years are obscure. Tisquantum and two dozen other Indian men were abducted in 1614, six years before the Mayflowerlanded at Plymouth. His captor was an English captain named Thomas Hunt who hoped to sell him and his fellow Wampanoags as slaves in Spain.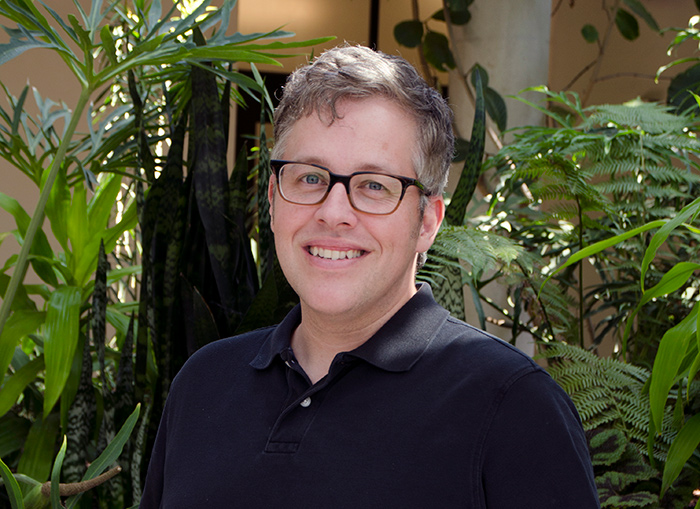 Andrew Lipman—assistant professor of history at Barnard College, Columbia University—is writing a book about the Wampanoag man known as Tisquantum or "Squanto" who, as a diplomat and translator, negotiated an alliance between Mayflower settlers and Wampanoags in Plymouth, Massachusetts. Photo by Lisa Blackburn.
Tisquantum's kidnapping marked the beginning of a true odyssey, with as many twists and turns as the original voyage of Odysseus from Troy to Ithaca. Over the next eight years of his life, the Wampanoag wanderer would be freed from his captors in Málaga, Spain, and end up as a potential convert in a Catholic monastery. Later he would become a servant in a wealthy London merchant household and find his way back onto a ship to North America, where he accompanied traders on the rugged coast of Newfoundland. Then, most famously, he returned to his homelands to became a diplomat and translator who helped negotiate an alliance between the English and Wampanoags. Even after his death in 1622, his journey continued. American historians in the 19th century made him a handy helpmate in a story of national origins, and later, revisionist scholars and indigenous activists recast him as an early hero of Native resistance. "At The Huntington," says Lipman, "I'll use collections of maps and sources on early modern seafaring to craft a vivid picture of shipboard experiences of enslaved Indians. The Huntington has over two dozen charts of the Atlantic Ocean dating to the 16th and 17th centuries that help trace where and when explorers mapped the coastline. And it has rare accounts of early sea voyages, like Luis de la Cruz's Yinstrucion y avisos excelentes delas derotas y carrer Delas Yndias and Robert Widdrington's Log-book of the voyage of the Red Dragon, from England to Africa & South America. The Library also holds correspondence of the single most important figure in early English empire, Walter Raleigh, dating from 1580 to 1618, along with some selected papers of the Virginia Company of London. These holdings and others at The Huntington will greatly inform Squanto's Odyssey." Roach and Lipman are among 540 applicants for fellowships this year who underwent a competitive process to obtain grants: only nine percent of the long-term applications were successful. The success rate for short-term applicants was 37 percent, and approximately 36 percent of the short-term awards were made to doctoral candidates—underlining The Huntington's commitment to young scholars early in their careers. Steve Hindle is interim president and W. M. Keck Foundation Director of Research at The Huntington.