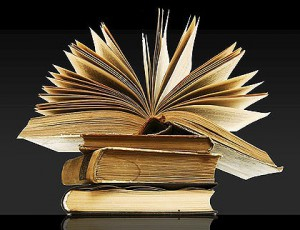 LitFest Pasadena takes place Saturday, May 12, at Pasadena's Central Park, which is between Raymond and Fair Oaks avenues, just south of the historic Castle Green. We wrote about LitFest in March, before a rainout led to its move to this coming weekend. Here is an updated blog post.
Scholars at The Huntington can be a serious lot, but this Saturday you'll be able to catch several of them letting down their hair. The first LitFest Pasadena will feature a panel titled "Letting Down Our Hair: Reader-Friendly Books from the Ivory Tower," with Daniel Walker Howe, Karen Lystra, Barry Menikoff, and Peter Stallybrass holding forth on how to make a great scholarly book a great read.
"This panel features exceptional writers whose work meets the test of scholarship but also manages to appeal to a wider audience," says Colleen Jaurretche, who pulled the group together. Jaurretche is an independent scholar who was director of the 22nd North American James Joyce Conference at The Huntington last year and writes frequently about the relationship between scholarship and the world outside of the university.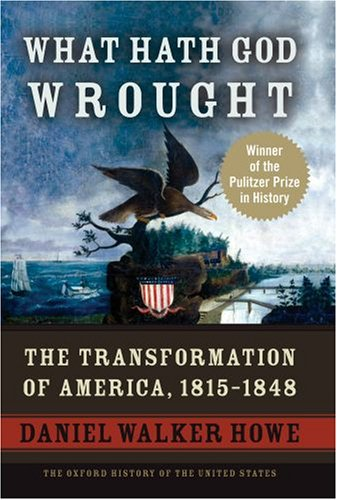 All four of the panelists are familiar faces at The Huntington. Dan Howe explained in a 2009 interview in Huntington Frontiers magazine that he first started conducting research here in 1976. He was the R. Stanton Avery Distinguished Fellow at The Huntington in 2002–03, and he won the 2008 Pulitzer Prize in History for What Hath God Wrought: The Transformation of America, 1815–1848, part of the widely popular Oxford University Press series on the history of the United States.
Karen Lystra's most recent book is Dangerous Intimacy: The Untold Story of Mark Twain's Final Years (University of California Press, 2006). She is professor of American studies at Cal State Fullerton and is currently working on a book about the emotional lives of 19th-century working-class Americans. Barry Menikoff is professor emeritus in English from the University of Hawai'i and one of the world's leading authorities on Robert Louis Stevenson. He has written Narrating Scotland: The Imagination of Robert Louis Stevenson (University of South Carolina Press, 2005) and many other books on Stevenson.
And Peter Stallybrass is in residency this year at The Huntington as the R. Stanton Avery Distinguished Fellow. He is professor of English at the University of Pennsylvania. In December we blogged about his lecture on the subject of "What is a Letter?" In that post you can also link to one of his prior talks here on the aptly titled subject of "What is a Book?"
Also at LitFest, "History, Fiction and Truth?" will include a panel featuring William Deverell, David Ebershoff, Cathy Gudis, and Judith Freeman talking about the relationship of history and fiction. Deverell is professor of history at USC and the director of the Huntington-USC Institute on California and the West. Gudis and Freeman teach at UC Riverside and are frequent visitors to the Huntington. The panel is moderated by Michelle Zack, yet another active Huntington scholar. (You can link to more biographical information on the speakers at the LitFest website.)
And speaking of great fiction, novelist Susan Straight will be featured in a panel titled "The Broader Canvas," moderated by LitFest co-organizer Jervey Tervalon. The panel will touch on the diversity of literary concerns in the greater Southern California region. Coincidentally, Straight wrote about an iconic Huntington canvas in the spring/summer 2011 issue of Huntington Frontiers—John Constable's View on the Stour near Dedham. That painting made an appearance in her latest novel Take One Candle Light a Room, which just came out in paperback.
LitFest takes places on May 12 from 9:30 a.m. to 5 p.m. at Pasadena's Central Park. Be sure to also look for Huntington staff members displaying books from the Huntington Library Press as well as facsimiles from the literary manuscripts collection related to California and Los Angeles. A full schedule is available here.
The Festival was organized by Larry Wilson, public editor of the Pasadena Star News; Jervey Tervalon, novelist and USC creative writing teacher; and Tom Coston, president of the Light Bringer Project and driving force behind the DooDah Parade. The LitFest is an EMERGE Project of the Pasadena Arts Council, with support from the Pasadena Public Library and the Pasadena Writing Project.
Caption, bottom: Photo of Susan Straight by Doug McCulloh.
Matt Stevens is editor of Huntington Frontiers magazine.