Valentine's Day at The Huntington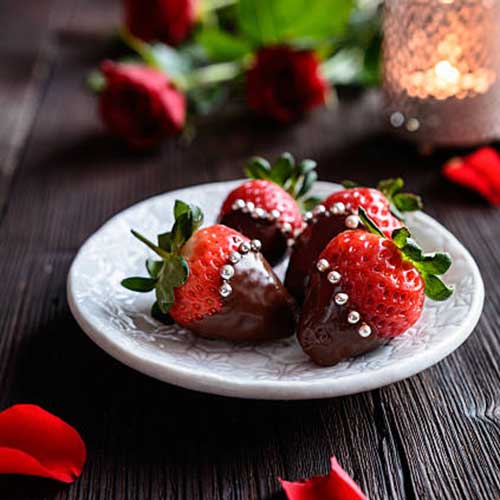 Romantic Extras at the Rose Garden Tea Room
Add another level of decadence to afternoon tea with chocolate-dipped strawberries, available exclusively on Valentine's Day. Receive a complimentary long-stemmed rose when dining in the Rose Garden Tea Room Feb. 13–14. Reserve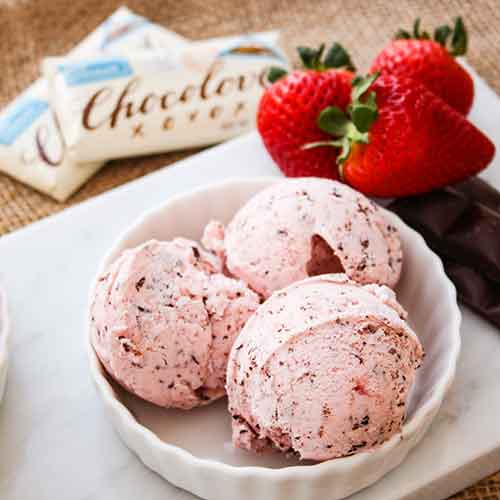 Sweet Treats at Red Car Coffee Shop
Enjoy special ice cream flavors like red velvet cake, chocolate-covered strawberry, and champagne sorbet, pastries, and other love-themed treats. Available Feb. 3–16.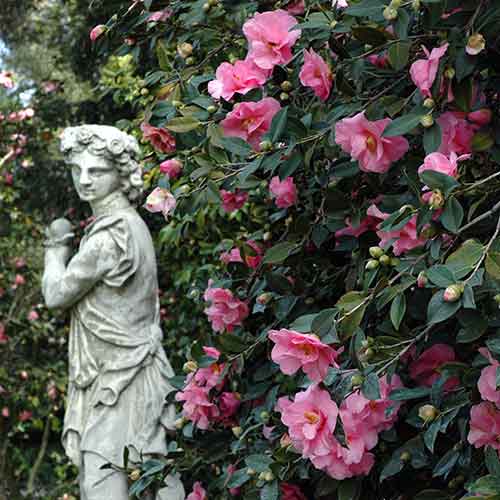 The Camellia Garden 
At their peak in February, catch the Camellia Show and Sale during Feb. 8–9 or stroll through thousands of romantic camellia blooms in the North Vista, Japanese Garden, and the Chinese Garden.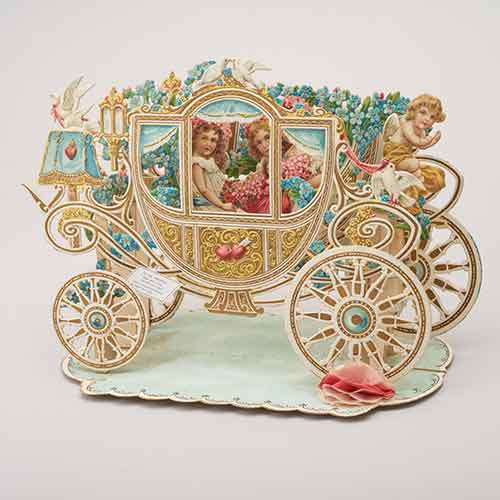 Drop-In Program: Valentine Making
Saturday, Feb. 8, 10:30 a.m.–12:30 p.m.
Drop in to the Huntington Art Gallery Loggia to make your own valentines for friends and family, inspired by tokens of affection from centuries past.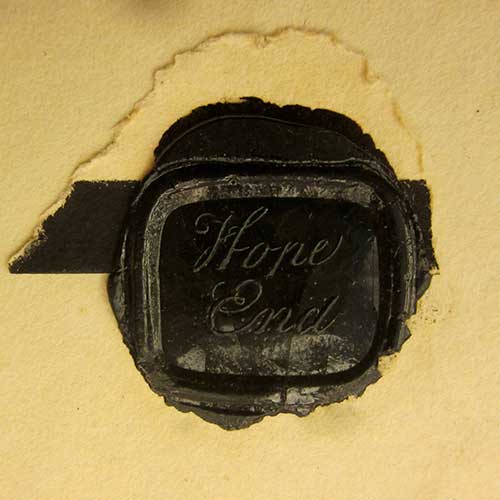 The Materiality of Love: Elizabeth Barrett Barrett (later Browning) and Letter-Writing
Wednesday, Feb. 12, 7:30 p.m.
Professor Peter Stallybrass delivers a lecture that focuses the romance between Elizabeth Barrett Barrett and Hugh Stuart Boyd, a scholar with whom she was passionately in love long before she met her fellow poet and future husband, Robert Browning. Free; reservations required.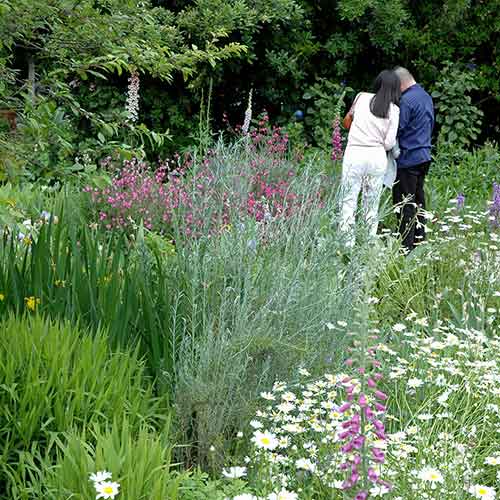 The Shakespeare Garden
Wander through the Shakespeare Garden and see if you can find the Bard's botanical inspiration for his romantic work, Romeo and Juliet. Look for small plaques among the flora for references to Shakespeare's work.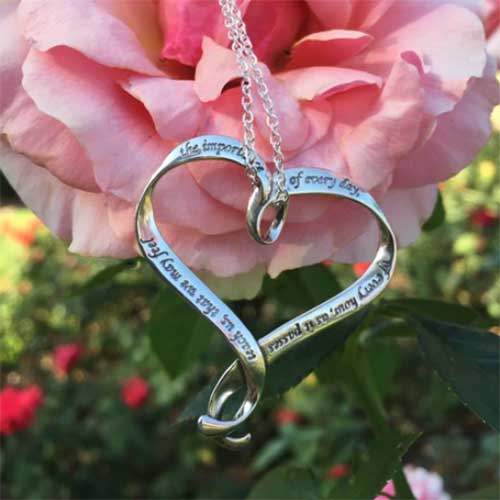 Valentine Treasures
Find the perfect gift for your Valentine from a curated selection of gifts, books, toys, and decor available at the Huntington Store.
---
Engagement photography
Always a popular destination for engagement photography, please contact us for more information: portraitphoto@huntington.org