President's Welcome
In the summer of 1919, Henry and Arabella Huntington drafted the trust document that would transform their estate into an institution for the "advancement of learning, the arts and sciences, and to promote the public welfare." George Ellery Hale, prominent astrophysicist and a member of the original Board of Trustees, declared confidently just a year later that the institution "will be the means of bringing students to Pasadena and Los Angeles from all over the world."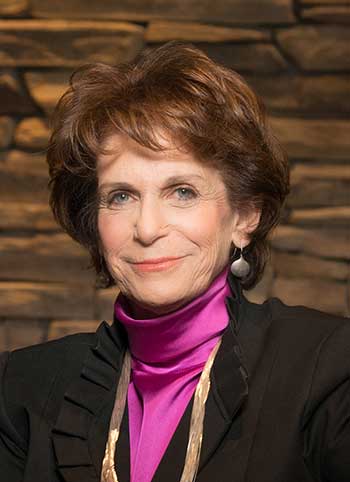 Fast forward to now, and our activities at The Huntington Library, Art Museum, and Botanical Gardens surpass even what Hale and the Huntingtons could have envisioned. Last year, approximately 800,000 visitors from the US and around the world enjoyed our 130 acres of public grounds, filled with lush botanical gardens and a rich array of exhibitions celebrating our three treasured collections of rare library, art, and botanical materials. We continually bring contemporary artists and researchers to The Huntington to help us interpret our collections in new ways, with nearly 2,000 scholars taking part in our fellowship and research programs annually. Last year, 21,000 students and educators participated in our lively school tours and educational programs, almost all offered for free.
As we head into The Huntington's second century, there is still much more work to be done. Offering an accessible and inviting experience for visitors of all backgrounds and abilities continues to be a major priority, reflected in our physical spaces, partnerships, and programmatic offerings as well as our training for staff and volunteers. In this time of pandemic, we have restricted our number of onsite visitors to keep everyone safe and to comply with public health regulations; however, at the same time, we have expanded our virtual resources and will continue to do so to allow scholars, students, and those who simply live life with curiosity to learn from our collections, whether they are near or far. Our Diversity, Equity, and Inclusion Strategic Plan 2020-2025 outlines these commitments and more in a transformative plan of action that touches every aspect of who we are, how we operate, and what audiences we serve.
Henry and Arabella Huntington founded this institution with the conviction that their collections were better shared. Whether you are visiting us onsite or online, we welcome you to The Huntington and invite you to make it yours.
Karen R. Lawrence, President
President's Series Event - Coming Aug. 26
President's Series: Octavia E. Butler and Adaptation - A Handful of Earth, A Handful of Sky: Lynell George in conversation with William Deverell and Karla Nielsen
Wed., Aug. 26, 2020 I 4–5 p.m. I Zoom Lecture I Free with reservation
Writer Lynell George discusses her forthcoming book, A Handful of Earth, A Handful of Sky: The World of Octavia E. Butler, and her experience in The Huntington archives, in conversation with William Deverell, director of the Huntington-USC Institute for California and the West and professor of history at USC, and Karla Nielsen, curator of literary collections at The Huntington.
Centennial Launch Event - Sept. 5, 2019
The Huntington's Centennial Celebration kicked off Sept. 5, 2019, setting in motion a yearlong series of exhibitions, public programs, artist interventions, and more—inviting people with a range of interests to engage with the venerable institution's collections and the connections they offer, and to join an exploration of ideas that will shape the future. The launch event included news announcements from Karen R. Lawrence, president of The Huntington; panel discussion with Roy Choi, Juan Devis, Victoria J. Orphan, Yuval Sharon, and Melodie Yashar; music performance and conversation with Dexter Story and Josh Kun.