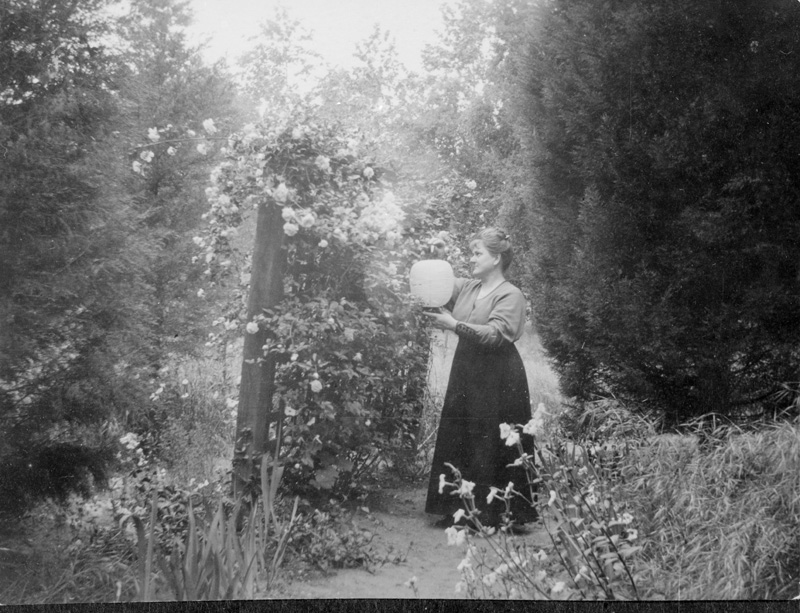 Recently, KCET Departures published a series of essays about Olive Percival (1869–945), an artist, bibliophile, art collector, suffragist, and passionate gardener who lived along the Arroyo. The Huntington Library houses part of the Olive Percival archive, which includes unpublished manuscripts, her diaries, and more than 700 photographs.
As director of the Huntington Library Press (now retired), I first learned about Percival in 2005, when I published her Children's Garden Book. Her designs for children's gardens were charming. The book is always a nice keepsake for children who visit The Huntington's Bing Children's Garden.
But Olive Percival is so much more than a children's garden designer, as reflected not only in the KCET Departures series but also in the collections of the Huntington Library. The Huntington holds her diaries, several unpublished manuscripts, her photographs, and detailed letters to her from her friend, author and poet Hildegarde Flanner. The well-regarded former UCLA librarian, Lawrence Clark Powell, considered Percival's diaries so important that he arranged to have them transcribed. The transcription, part of UCLA's Percival holdings, runs to 2,000 history-packed pages of Los Angeles life in the first half of the 20th century.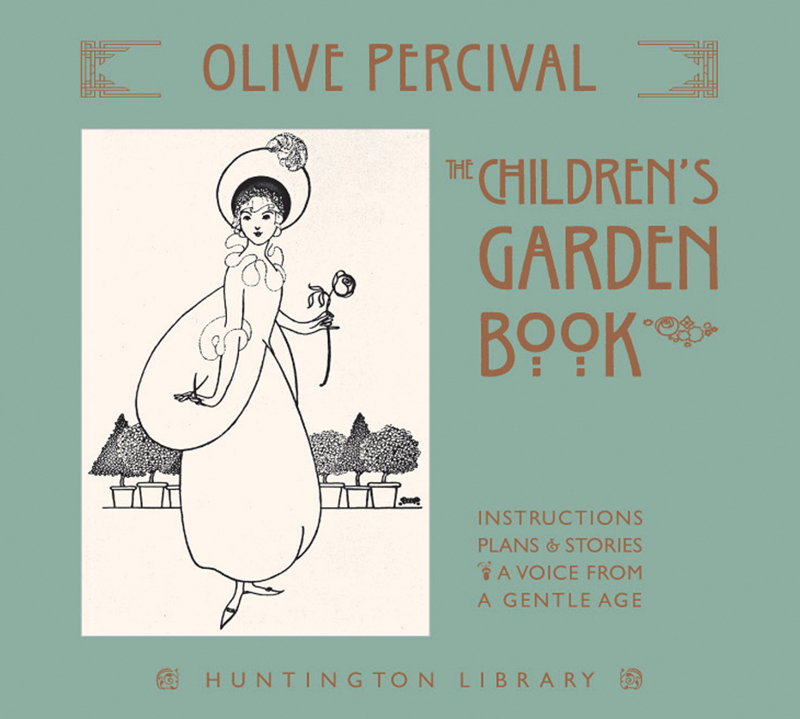 Many of Percival's photographs are small cyanotypes, which she developed herself on blueprint paper to emulate the look of her beloved Chinese porcelains. Percival loved to photograph her Arroyo home and garden (and her many pets, including her dog, Don Pio Pico). She documented the Chinatowns in San Francisco and Los Angeles, the Evergreen Cemetery in Los Angeles, the San Pedro waterfront, and Mexico (some published in her book on Mexico City). Other photographs were published in magazines and newspapers to illustrate articles written by Percival or her friends.
In addition to The Huntington and UCLA, Scripps College's Denison Library also holds some Percivial materials. While her collections are full of serious art and serious books, they also reflect her love of children, as she collected dolls and made doll hats, doll valentines, and toy swings. If you've already enjoyed Percival's whimsical garden book, read the essays over at KCET to learn more about this multifaceted woman who lived among the artists of the Arroyo.
The KCET Departures series on Percival concluded this week. The three installments—Who is Olive Percival?; Olive Percival, Artist in the Arroyo; and Olive Percival, Author & Bibliophile—can be found on the website of KCET Departures. Percival's Children's Garden Book is available at The Huntington's Bookstore & More.
Caption, top: Olive Percival in her garden in the Arroyo Seco, 1915. Huntington Library, Art Collections, and Botanical Gardens.
Peggy Park Bernal is former director of the Huntington Library Press.