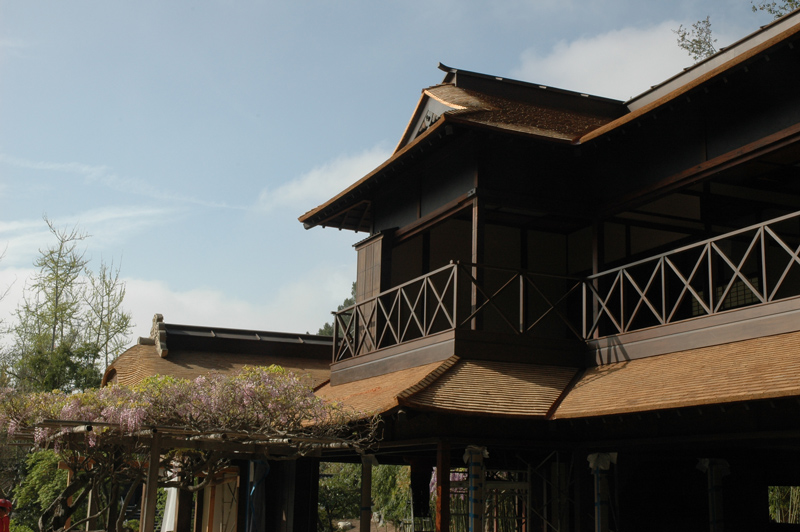 When it comes to the history of traditional Japanese architecture in the United States, there are many stories to tell. Now The Huntington has a way of recounting at least two of them.
One is how Americans like Henry E. Huntington fell in love with Japanese art and landscape design at the turn of the 20th century and created their own interpretations by mixing Japanese features with American ones. The Huntington's Japanese House, substantially comprised of architectural elements imported from Japan in 1903, originally served as a shop to display Asian antiques in Pasadena before Henry Huntington bought it from art dealer George Marsh and moved it to his estate in 1911 to form the centerpiece of his Japanese Garden.
The other is how the new teahouse, Seifu-An (Arbor of Pure Breeze), was originally constructed in Kyoto, Japan, and assembled at the Pasadena Buddhist Temple in 1964 to promote the philosophy of the Way of Tea. Seifu-An was donated to The Huntington in 2010 and now forms part of a new tea garden built above the Japanese House, in a previously undeveloped area of The Huntington's grounds.
After a painstaking rehabilitation of the Japanese House and a complete overhaul of the teahouse at its original Kyoto workshop, both structures will be ready to greet visitors when the Japanese Garden reopens on April 11.
For architect Kelly Sutherlin McLeod, AIA, who led the rehabilitation of the Japanese House, the addition of the teahouse creates an exceptional learning opportunity.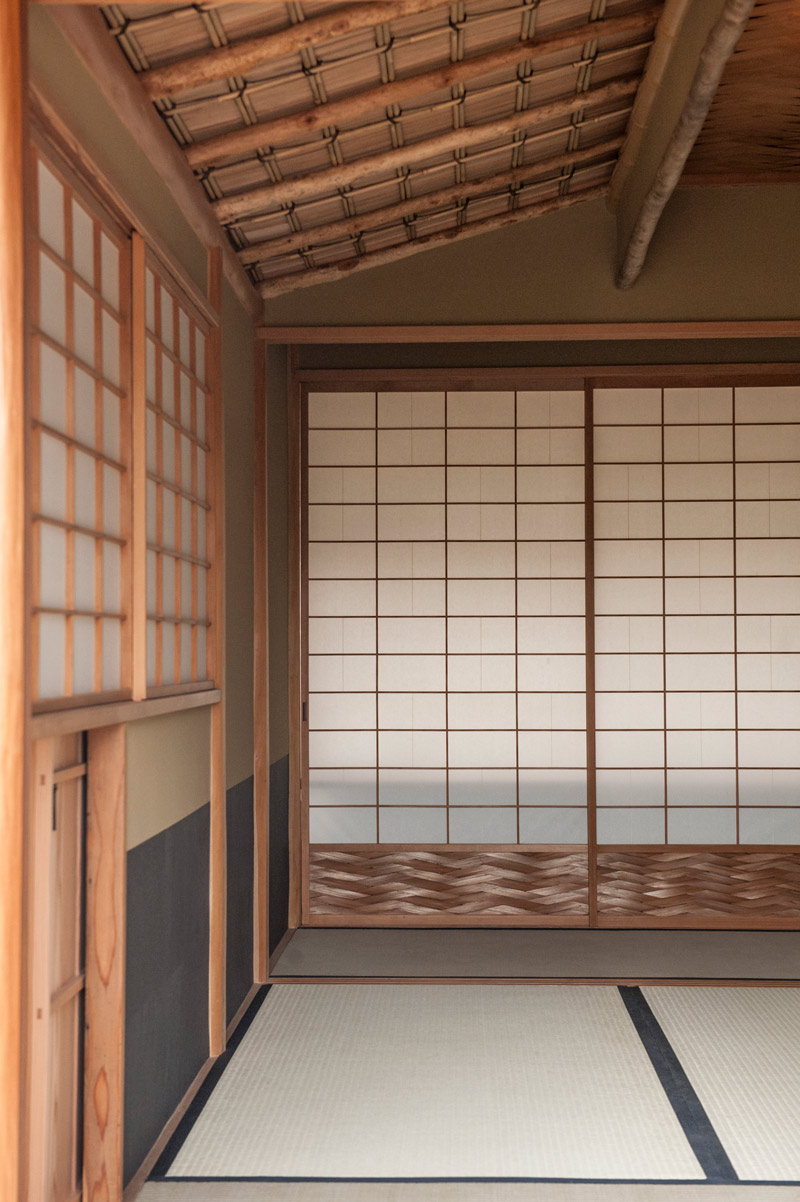 "Now The Huntington has a traditional Japanese teahouse and traditional garden next to an American interpretation of a traditional Japanese house and garden," she explains. It's important to understand the significance of both structures, she says.
While Seifu-An carries significance owing to is construction in Kyoto, thus guaranteeing its authenticity, the Japanese House is one of the few remaining structures of its kind from this period and has been largely unaltered over its 100-year history. For preservationists like McLeod, the historic context is key.
Indeed, before McLeod began the process of restoration she first needed to zero in on a time in its history that would serve as her "period of significance." She determined that period would be the era between 1911 and 1927—that is, the time between the house's arrival here and Huntington's death.
That allowed McLeod to remove elements that were not original to Huntington's intent, for instance a coat of drab brown paint that had obscured its beautiful wood grain and caused it to recede into the background instead of taking center stage, as Huntington wished. To McLeod's delight, most of the materials making up the house were found to be original to Huntington's day and earlier, which is "thrilling to the project team," she says.
Now, McLeod and her team have brought the Japanese House back to life, and it proudly shares space with its newer, Japanese cousin, the teahouse Seifu-an.
Captions, Top: The Japanese House, photo by Lisa Blackburn. Bottom: The interior of the teahouse, or Seifu-An (Arbor of Pure Breeze), photo by Martha Benedict.
Diana W. Thompson is a freelance writer based in South Pasadena, Calif., and a regular contributor to "Huntington Frontiers" magazine.