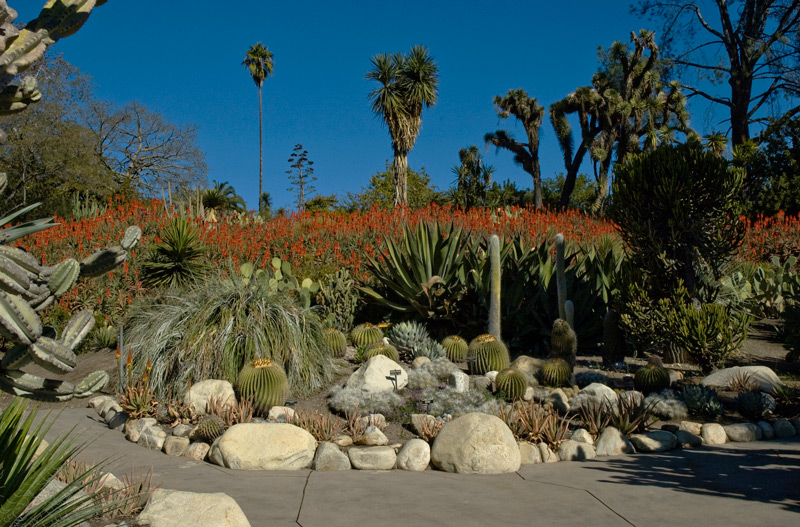 A hillside in the lower Desert Garden blazes with masses of
Aloe arborescens
blooms. Photos by Lisa Blackburn.
Winter is one of the showiest seasons at The Huntington, especially in the Desert Garden. Thousands of colorful aloes are at the peak of their bloom right now, making it the perfect time to explore this 10-acre landscape. Their torch-like inflorescences, or flower clusters, light up the garden in brilliant shades of red, orange, yellow, and gold.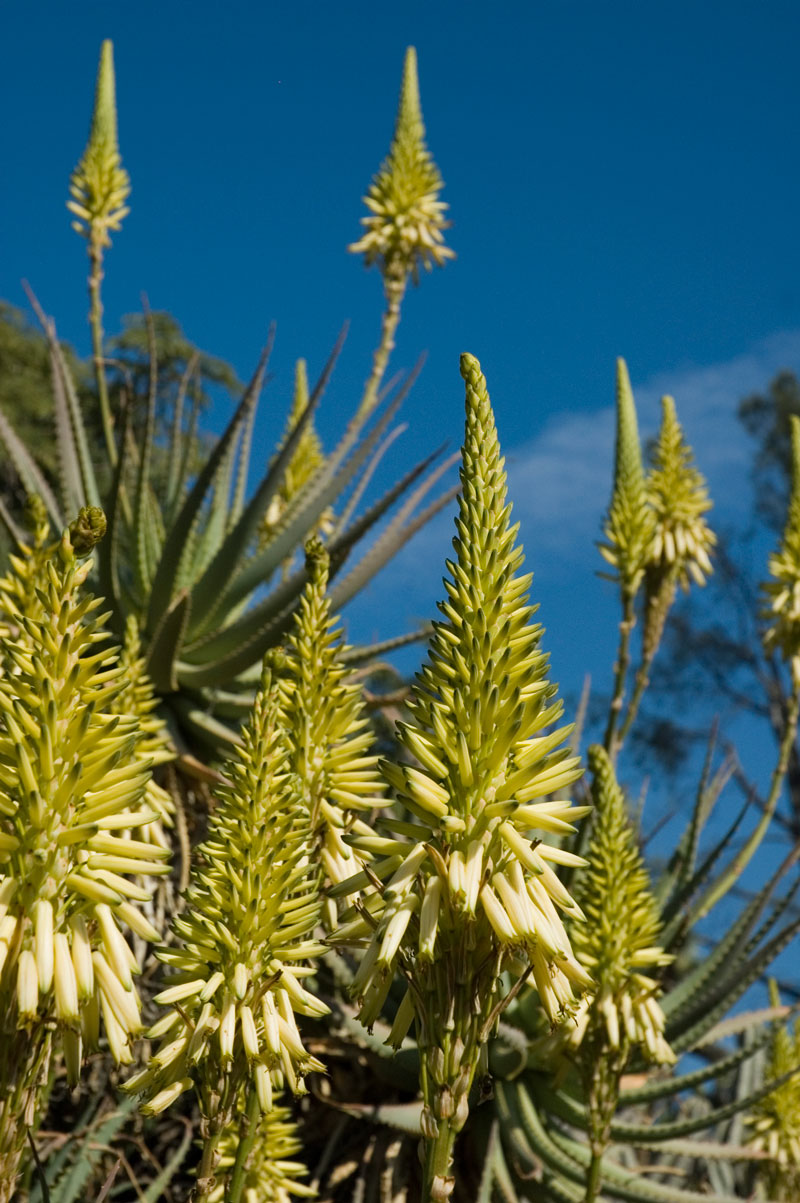 An unusual yellow form of
A. arborescens
makes a bright splash in the landscape.
Aloes are "Old World" succulents, most of them native to South Africa but also distributed into east Africa, Madagascar, and southern Arabia. More than 300 kinds of aloes are represented at The Huntington, ranging in size from the dainty A. humilis to the large tree aloe, A. bainesii, which can reach 60 feet in height.
A particularly dramatic massed display of the flame-red A. arborescens can be seen right now on a hillside on the eastern side of the garden, visible from the Heritage Walk section in the lower part of the garden. Have your camera ready, because you'll want to get a shot! Other interesting species to look for are a distinctive lemon yellow variety of A. arborescens, two-toned blooms such as A. wickensii, and the candelabra-shaped (and aptly named) A. candelabrum. You can also see many cultivars that were named and introduced by The Huntington, such as A. 'Tangerine' and A. 'David Verity', which were first made available to the horticultural trade through the botanical division's International Succulent Introductions program. And if your visit to the Desert Garden inspires you to plant a few aloes of your own, you can browse through the ISI online catalog and order Huntington introductions to grow at home.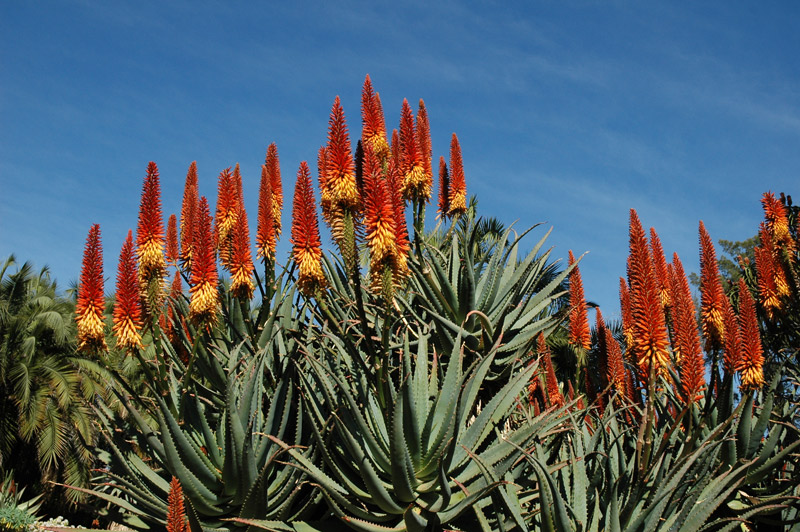 The two-toned
A.
'Tangerine' is a Huntington introduction.
You can see more photos of The Desert Garden's aloes in our Flickr photostream.
Got some great photos of your own?  You can share them on Flickr in The Huntington's Desert Garden group pool.
Lisa Blackburn is communications coordinator at The Huntington.