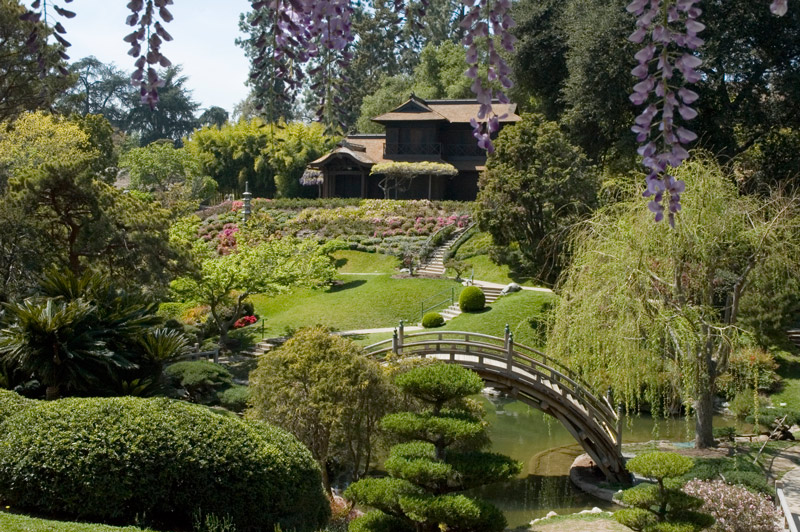 The Japanese Garden in April 2013 after reopening following the one-year restoration.
It's now been more than a year and a half since The Huntington reopened the Japanese Garden after a year-long restoration. With the project behind us, it's easy to forget how hard everyone worked to get things right, seeking out information in photographs and documents at every step of the way.
In retrospect, I recall how it seemed we often had more questions than answers when we undertook the restoration of the house at the center of the garden: Who moved it from Pasadena? What color was the original plaster? Was there ever a kitchen? How did the second floor railing tie into the roof structure? When were the bases of the front columns buried? Was the engawa always painted?
We welcomed any evidence that helped answer such questions as decisions were needed nearly every day. We were humbled in realizing that The Huntington hadn't done better recording and archiving its own development at the beginning of the 20th century.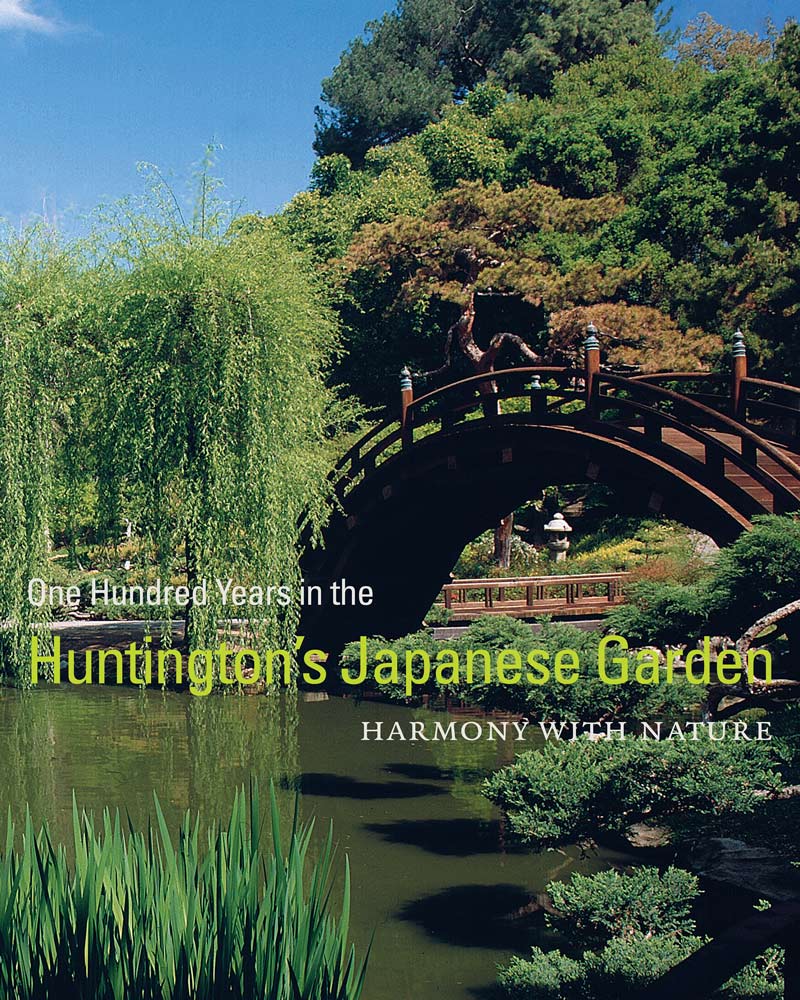 So with a different perspective, from the completed side of the project, I might offer a new question. Will people a century from now be able to trace our steps and understand our decisions? We certainly attempted to  answer that very question in relationship to the Chinese Garden—photos, video, and even a published book (Another World Lies Beyond: Creating Liu Fang Yuan, the Huntington's Chinese Garden) help document the concepts, decisions, and process that underpins the creation of that landscape, which first opened to visitors back in 2008. I hope we have left a clear record of what we did, how it was done, and why.
In the case of the Japanese Garden, it seemed we had to amplify that process, because there is great need for on-going restoration and maintenance. For that reason alone we felt an urgency to document the steps we have taken. By documenting the recent process more completely, we ensure adequate steps will be taken in subsequent generations to preserve the garden's enduring legacy.
But most evidence exists as raw data. After much effort, two kinds of documents have emerged as historical records of this restoration process. One Hundred Years in the Huntington's Japanese Garden: Harmony with Nature is a newly published book edited by T. June Li. The book traces the history of the garden from its birth during the Gilded Age to its current renovation. And the timelapse video below, shot and edited by photographer Michael Stern, shows thousands of images captured during the year of construction, particularly of the reconstruction of the newest structure in the garden, the teahouse called Seifu-an, or Arbor of Pure Breeze.
The book and video have been created as documents for the future, but we hope you will enjoy them now.
Jim Folsom is the Telleen/Jorgensen Director of the Botanical Gardens at The Huntington.