If you are unable to sleep following the excitement from last weekend's Santa Barbara International Orchid Show, Norman's Orchids is the place to go next to satisfy your orchid cravings. Beginning on March 23, Norman's will be hosting its annual open house, dubbed the "Spring for Orchid Festival," which will include workshops and plenty of orchids for sale.
Norman's Orchids is a family-owned business started in 1986 by Norman Fang, who earned a degree in ornamental horticulture at California State Polytechnic University, Pomona. There he worked and managed the Raymond Burr Orchid Collection, which inspired him to get into orchids.
With more than 300 American Orchid Society awards, Norman is one of the leading experts in the field. Norman's Orchids sells everything from Paphiopedilums (Slipper Orchids) to Phalaenopsis (Moth Orchids), but Norman is best known for his Cattleyas. A good majority of the plants he grows are in moss, which can be a challenge for some people. He utilizes moss to its fullest potential and has created a system that works best for him. He is currently the vice president of the American Orchid Society and travels the world educating and enlightening new orchid enthusiasts and hobbyists.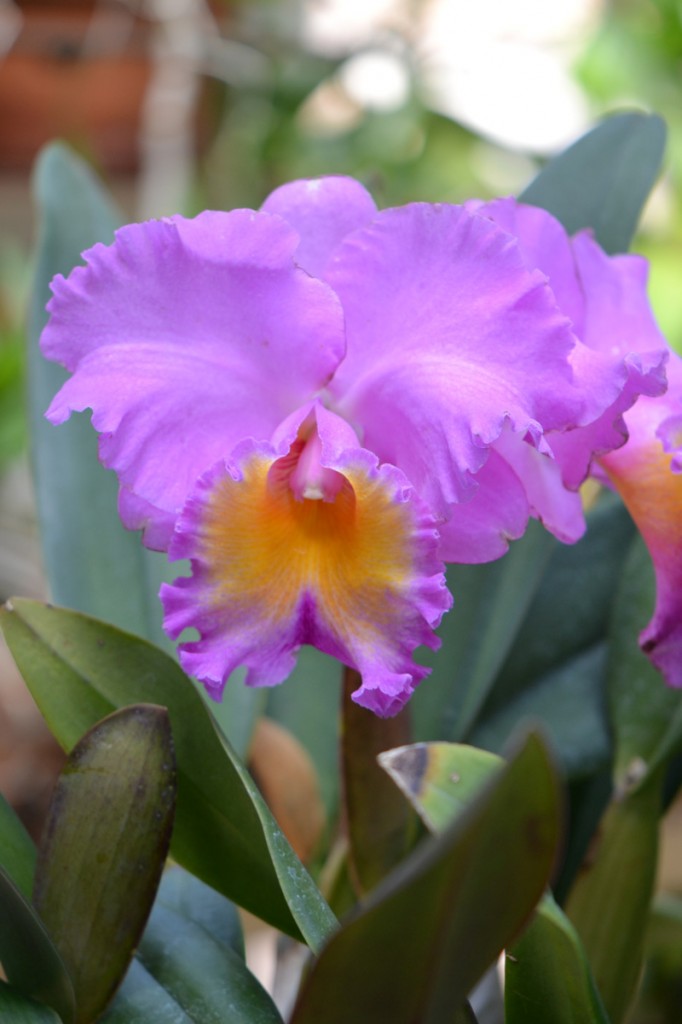 Here at The Huntington, we have incorporated many of Norman's awarded Cattleyas into our collection. We purchased 108 of his finest Cattleyas and house them in our off-campus conservatory, where we store the best of the best from our orchid collection. Anytime we need orchids for an event, we turn to Norman's. The Huntington purchased a Phalaenopsis hybrid from Norman's in memory of Nancy Munger, a former trustee and major donor.
Norman's Spring for Orchid Festival begins on March 23 and runs through April 1, 2012, from 9 a.m. to 5 p.m. daily. For a listing of events and workshops, visit Norman's website. Norman's Orchids is located at 11039 S. Monte Vista Ave, Montclair, Calif. 91763, 909-627-9515.
Captions: Phalaenopsis Nancy Munger. Bottom: Brassolaeliocattleya Triumphal Coronation 'Seto' AM/AOS : a fine example of a Huntington specimen that was purchased from Norman's Orchids.
Brandon Tam is The Huntington's orchid specialist.