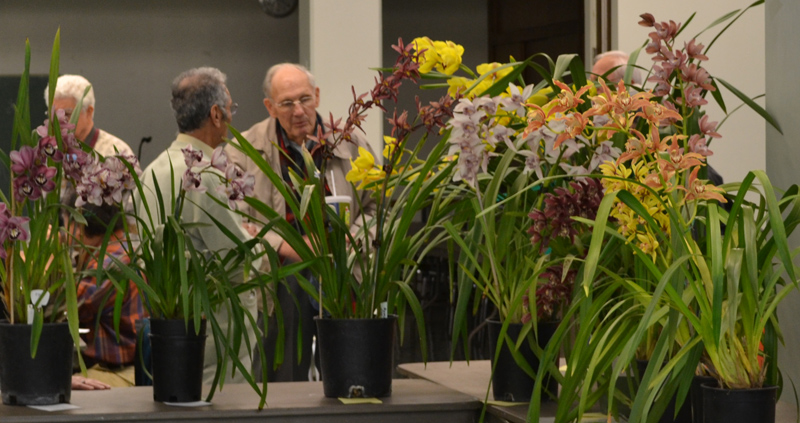 Orchid enthusiasts have a great resource in the San Gabriel Valley Orchid Hobbyists, an organization that has kept its doors open since 1952, welcoming anybody who is interested in learning more about orchids. Meetings are held every third Thursday of the month at the Los Angeles County Arboretum and Botanic Garden.
Each meeting starts off at 7:15 with a "How-To" session, an informal lecture and discussion about orchid culture. Ribbon judging then begins at 7:30 in a friendly competition among members. This is a great way to share your plants and growing methods with other members. Around 8 pm comes the most interesting part of the night. Every month, the society brings in a different guest speaker to lecture on a specific aspect of orchids. These lecture programs can be about orchid shows, culture, or growing methods.
I recently attended my first meeting, which featured Jim Sloniker, who gave a lecture about the history of the Santa Barbara International Orchid Show, which takes place in March every year. Sloniker talked about the major orchid contributors who have made Santa Barbara the capital of orchids today and told intriguing stories about orchid growers—from pollen thieves to a person who could only repot with one arm.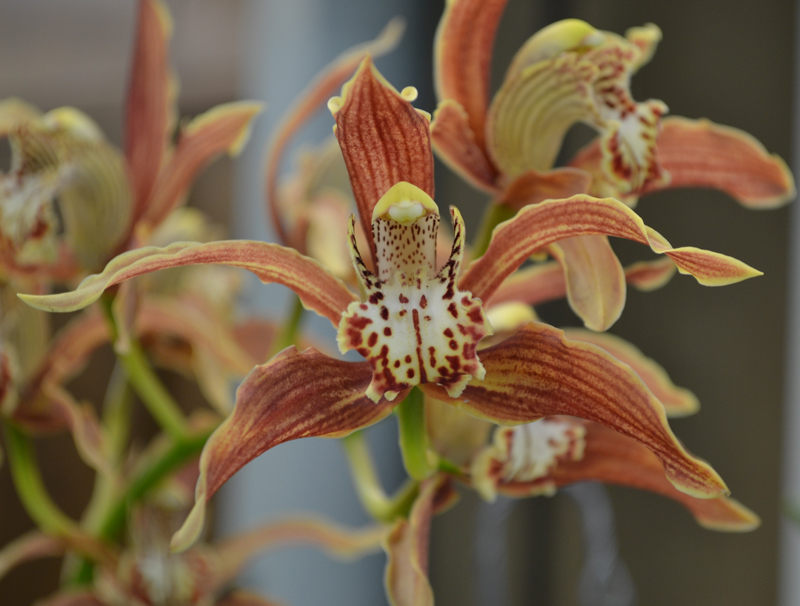 The society also presents a Plant Opportunity Table, which includes a raffle. Members can pick out a plant from a selection that typically comes from the nursery of the guest speaker. Tickets can be purchased or earned as a reward for participation—by bringing refreshments or plants, for example.
Members can also put their plants up for a silent auction. Anything that is earned above the asking price goes to the society.
The society also hosts an auction each year to raise funds for the organization; an annual banquet features awards to those who boasted some of the most impressive orchids during the year.
If you are interested in being a part of this well-rounded society, you can come to the next meeting and check it out for yourself. The meetings are held at the Los Angeles Arboretum, 301 North Baldwin Ave., Arcadia, Calif., in the Lecture Hall, on the third Thursday of every month. Socializing begins at 7 pm. Membership is only $20 for a whole year. If you want to learn more about this organization, visit their website. Hope to see you there!
Captions: Members at the most recent meeting; an orchid on display at the meeting, Cymbidium tracyanum.
Brandon Tam is The Huntington's orchid specialist.