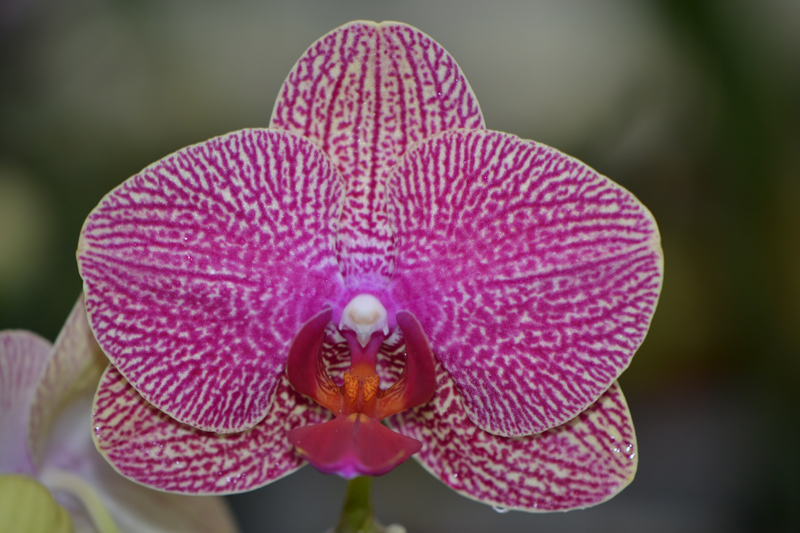 Another post in a series about The Huntington's orchid collection.
Valentine's Day is quickly approaching and most likely you have no clue what to get for your significant other. Time is ticking and you want to make this year a little different from the ones before. It's time to break away from the clichés of roses and chocolates and go with an orchid this year. Why give her a rose that will only last a week when you can give her an orchid with flowers that will last up to three months? Many people don't realize that there is such a diverse selection of orchids they can choose from today besides the typical Phalaenopsis you see in markets. Here are a few examples of blooming items that are in our orchid collection today. These are some of the orchids you might expect to see in markets and nurseries if you do choose to scout one out for your Valentine.
Phalaenopsis: Better known as the "Moth Orchid," it is the most recognized individual around the world among its brothers and sisters in the orchid family. This orchid is one of the most popular house plants today. If you put together the words "Phalaina," meaning moth, and "opsis," meaning resembling, you will get "resembles a moth." A great beginner's plant for all and perfect as an indoor house plant. Best placed near a window where it can receive plenty of light but not direct sun. Make sure to water thoroughly once every week in bark; and if in moss, keep it moist. Price ranges from $7 to $25.
Above: Phalaenopsis Brother Cat's Paw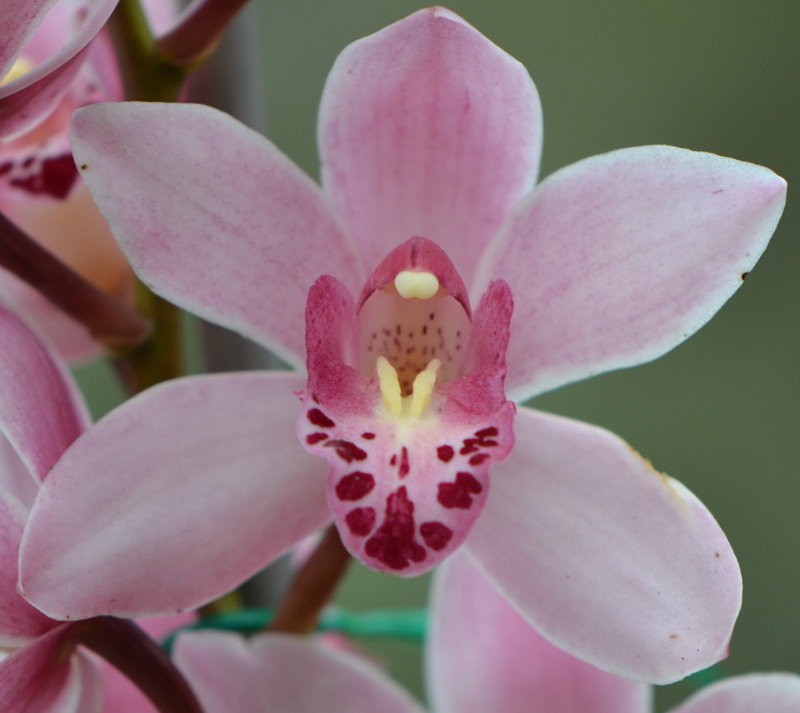 Cymbidium: The easiest orchid to grow and second most popular plant in the family of Orchids. It is a great outdoor plant that can stand the frost in California and high temperatures that can reach to the 100s. Water once a week and keep moist. It can tolerate direct sunlight in the mornings and afternoons year round except during the summer. Make sure it receives enough sunlight in order to bloom the following year. Typically blooms during February, March, and April. Price is typically around $15 to $25.
Cymbidium Pretty Pink 'Sea Shell'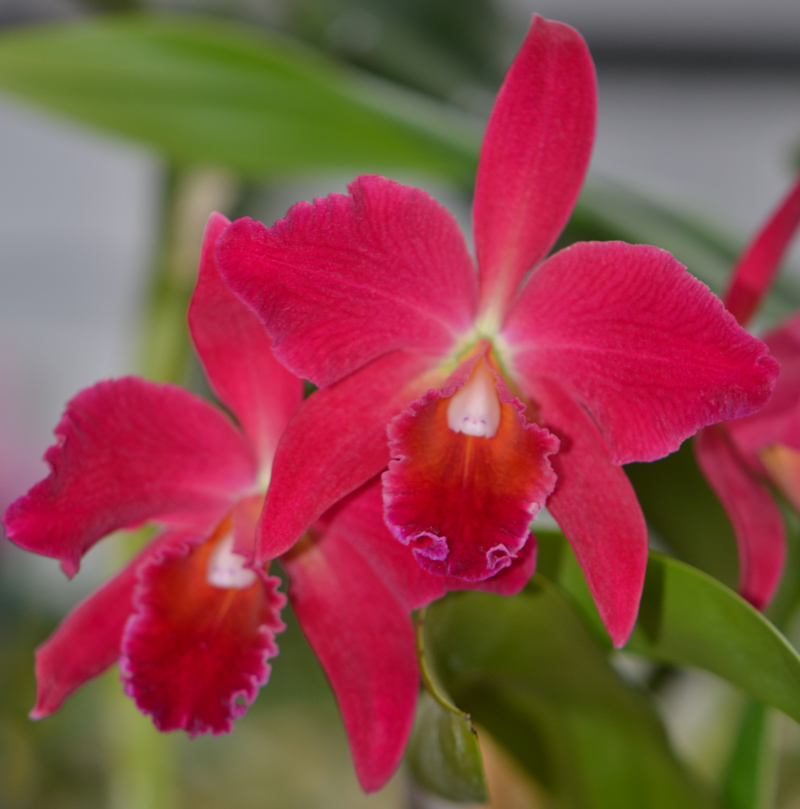 Cattleya: These are best known for their massive and colorful flowers. Water the plant once a week;  requires a lot of bright light. It must be placed in a cold room during the winter in order for it to bloom the following year. Has a large pseudobulb to retain and store water. Typically used for corsages during prom season. The plant itself likes to be dry from time to time. Price varies from $20 to $50 in markets and mass marketers.
Potinara Spicey 'Red Letter Day'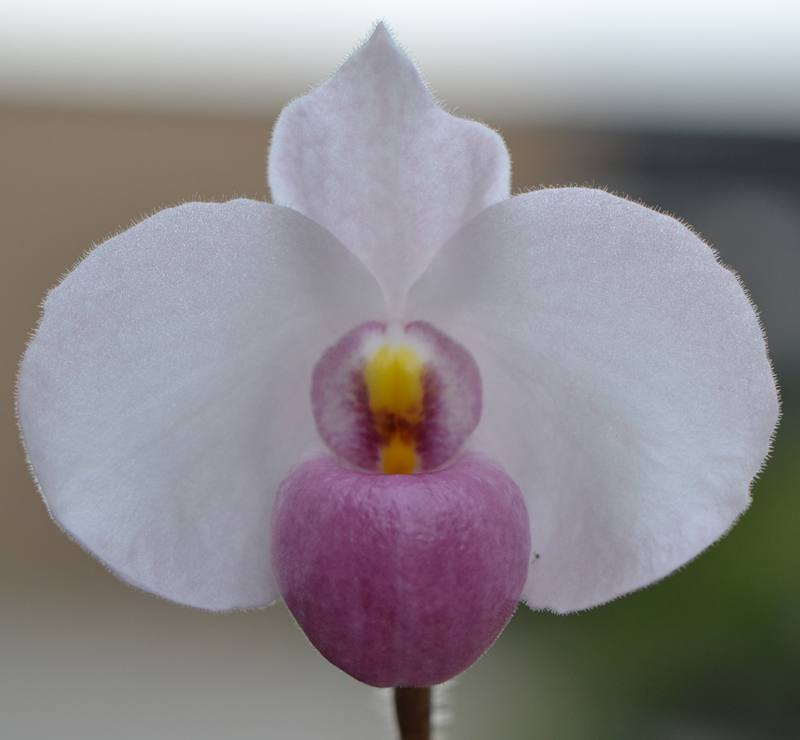 Paphiopedilums: Also known as the Lady Slipper Orchid. Keep the mix moist at all times and place in a location at room temperature. Very long-lasting flowers that can stay open for many weeks. It is considered to be one of the easier orchids to grow. Repot the plant as soon as the mix turns soggy. Mostly found in parts of Asia. Prices range from $15 to $30.
Paphiopedilum delenatii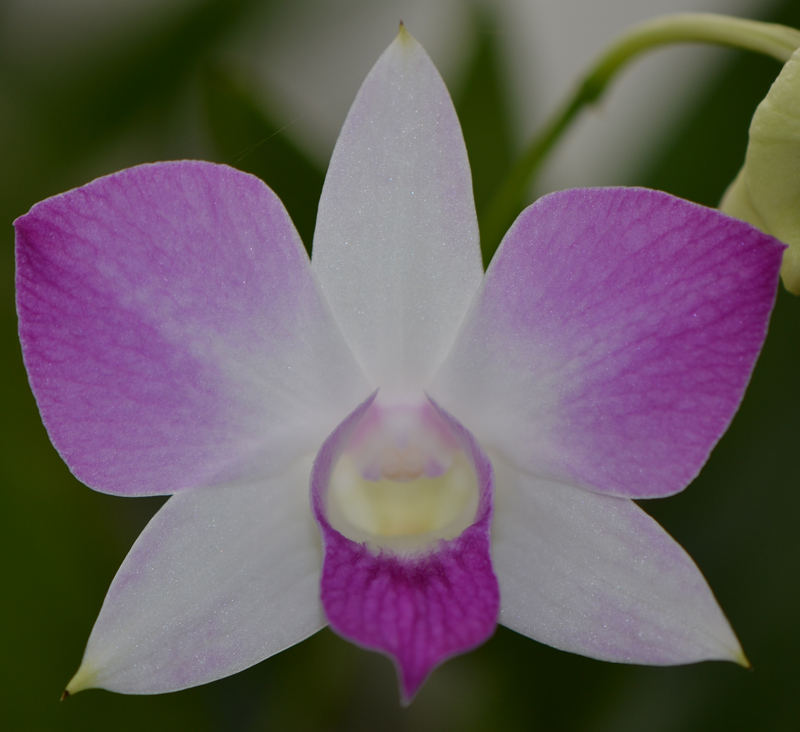 Dendrobium: It has a similar growing style and culture as Cattleyas. Can tolerate high temperature and requires a good amount of light. Make sure to bring them in during frost if you do choose to store your plants outside. They have large pseudobulbs to retain water during droughts. Repot into medium bark when the plant becomes too big for their pot. A very forgiving plant, just like Cymbidiums and Cattleyas. Price ranges from $15 to $30.
Dendrobium Theodore Takiguchi
I would like to dedicate this blog post to Jeff Karsner, specialist gardener of the Children's Garden. He was a great colleague, mentor, and friend. Without him, I would not be here with The Huntington orchid collection today. His legacy here at The Huntington will never be forgotten.
Brandon Tam is The Huntington's orchid specialist.