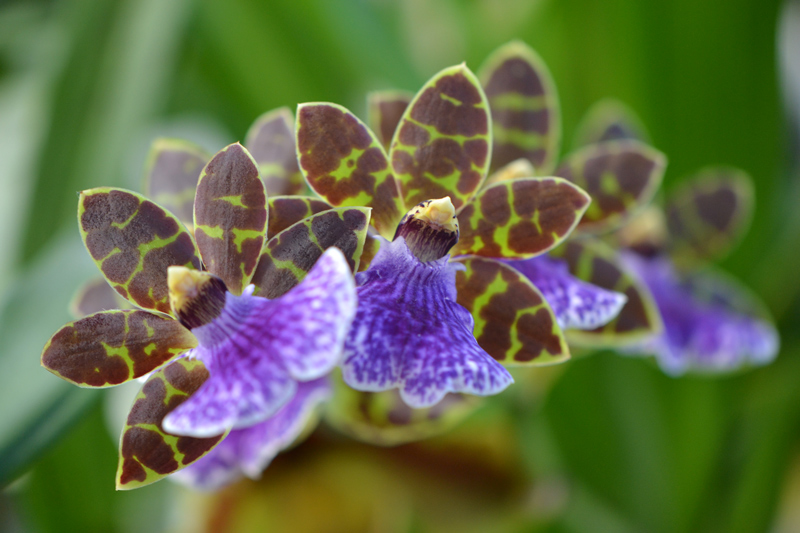 This is the first in a new series of blog posts about The Huntington's orchid collection.
What if I told you that you likely have eaten an orchid? You have if you happen to like Vanilla. What if I told you that The Huntington has a 12,000-plant orchid collection? The orchid collection has always had a rich history, dating back to the days of Arabella Huntington's personal collection. Following the death of Henry Huntington in 1927 and the stock market crash of 1929, The Huntington's Board of Trustees decided to sell off Arabella's collection to cut down costs. Orchids returned, though. Since 1990, the collection has grown in size 10 times over.
Among our many different genera (plural of genus, a term that describes a class of organisms that have common characteristics), we mainly specialize in Paphiopedilums, Cattleyas, Phalaenopsis, Cymbidiums, and Phragmipediums. More than 80 percent of the plants were donated from orchid collectors who wanted to see their collections perpetuated here at The Huntington. The most recent collection came from the estate of S. Robert Weltz, who was an orchid collector from New York City who settled in Santa Barbara, Calif., in 1984. Bob is best known for his world-renowned Paphiopedilum hybrid collection, which is highly regarded as being one of the top collections out there today.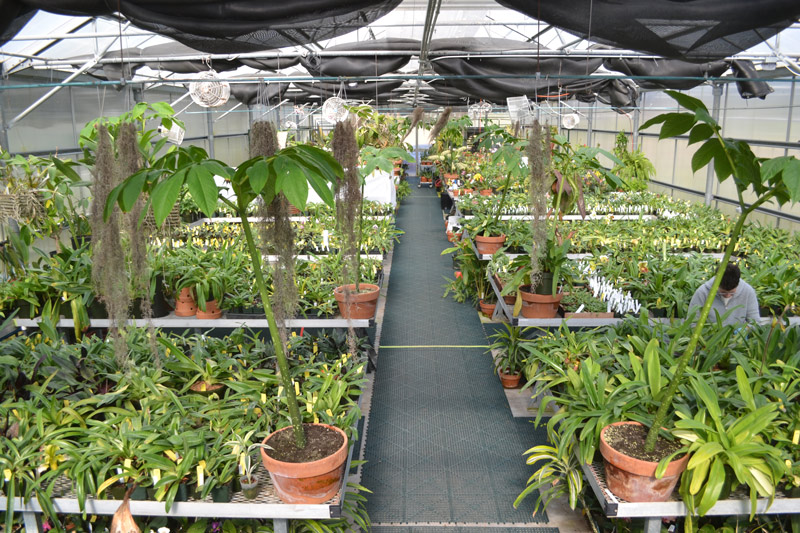 Now you may begin to ask yourself, "Where is this orchid collection?" While you might have been to The Huntington many times, you probably have never seen it. It is currently being housed behind the botanical center, in a greenhouse. We do have a small exhibit in The Rose Hills Foundation Conservatory for Botanical Science, where we display around 30 blooming plants at a time, constantly changing it with fresh plants every week. Since the public cannot see the collection in its entirety, we are beginning this regular blog series where we can update and inform the public on the various projects we are working on. We will talk in depth about a range of projects—from the conservation of plants to the orchid shows we attend. In addition, we will also be discussing the various species that are in bloom and hope to teach you something about growing your own orchids. As the largest member of the plant family, orchids occupy a vast world beyond the $10 beauties you find at Home Depot or your local grocer.
So we invite you to comment to this and every post to continue the conversation.
Captions: Zygopetalum Kiwi Geyser 'Jamie' HCC/AOS; the orchid greenhouse.
Brandon Tam is The Huntington's orchid specialist.