Last week, the LA Opera once again brought one of its spectacular education programs for school children to The Huntington. The Magic Dream is what the LA Opera calls an "engaging celebration of Mozart's classic opera, The Magic Flute." More than 350 students from Rockdale Elementary School (Eagle Rock) and Delevan Drive Elementary School (Glen Feliz) were in attendance in Friends' Hall.
"Opera is not just magnificent music, dance, and theater with astounding sets on a beautiful stage," according to the LA Opera's education webpage. "Opera can sweep you away to foreign lands, take you back in time, dazzle you with pageantry, and bring history to life. It is literature, social studies, cultural diversity, multiple languages, and, most of all, it is exciting!"
The event was not only a wonderful, kid-friendly way to educate students about opera and history, but also to connect them to The Huntington and its collections. Before the performance began, Library staffer Danielle Kramer showed the kids several vintage posters from The Huntington's collection.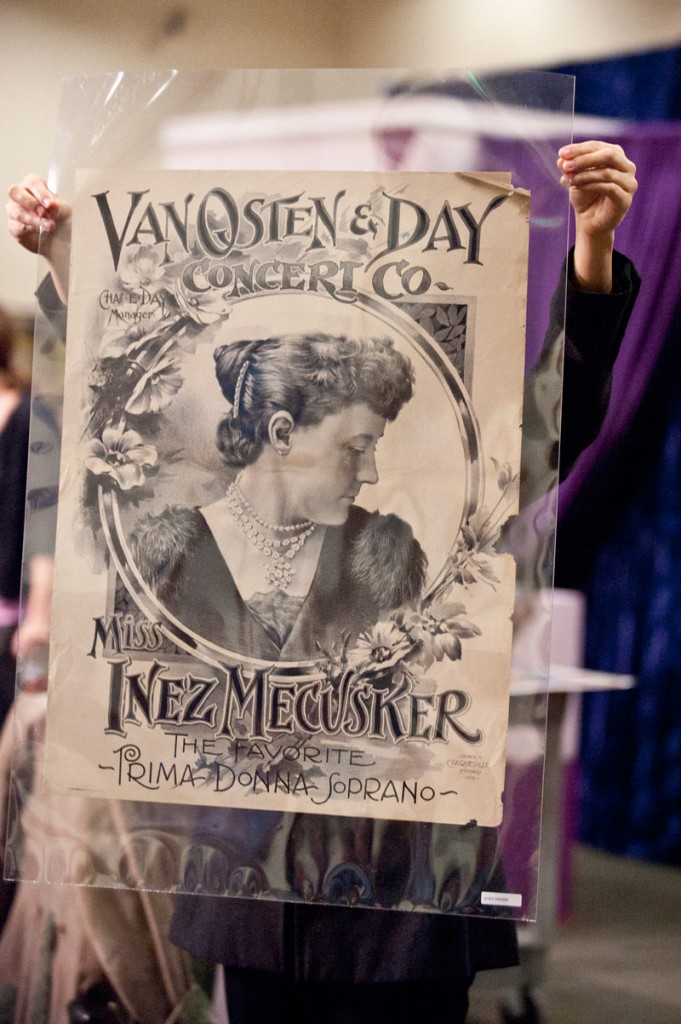 "I wanted to give the students an understanding of how events like operas were advertised in a time before the Internet, video games, television, and smart phones," said Kramer, a curatorial assistant in the Library's collection of graphic arts and social history. "I also wanted to get them excited that they were seeing posters that were more than a hundred years old." By collecting posters and other materials, Kramer explained, libraries and museums can help piece together the history of operas like The Magic Flute and document advancements in technology and communication.
The Magic Dream is meant to be a one-hour introduction to the world of opera. As the story unfolds, a young girl goes to bed thinking about Mozart's Magical Flute and dreams she is a princess. In her dream she casts her own friends as the prince, a bird catcher, and a hot dog.
The performers had the kids laughing along with them throughout a program that included everything from excerpts from famous operas to lessons on audience etiquette and opera vocabulary.
When the show ended, the students took their cue, applauded, and yelled, "Bravo!"
Captions: The Magic Dream features six professional opera singers and an orchestra of three. Cast members include Daria Somers as Pam, Katherine Giaquinto as Gina, Ashley Faatoalia as Tommy, LeRoy Villanueva as Gino, and Nova Safo as Manny/Mr. Mozart. Orchestra members include conductor/pianist Catherine Miller, flautist Salpy Kerkonian, and keyboardist Vivian I-Miao Liu.
Among the Huntington posters on view was Miss Inez Mecusker, The Favorite Prima Donna Soprano (date unknown), from the Jay T. Last Collection of Lithographic and Social History.
Photos by Martha Benedict.
Julianne Johnston is youth and family programs coordinator at The Huntington.