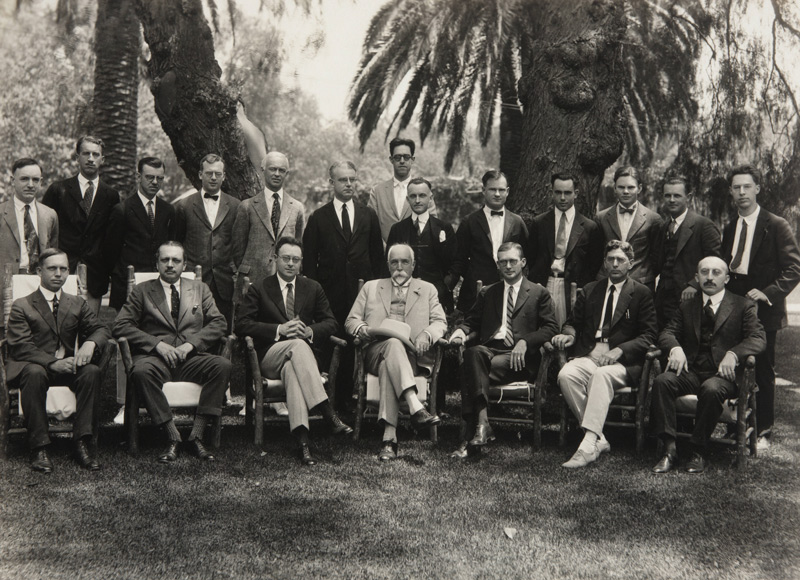 It's National Library Week (April 8–14), the perfect time to celebrate the contributions of The Huntington's librarians, including Henry Huntington's first: George Watson Cole.
A leading bibliographer in the United States during the first quarter of the 20th century, Cole was 65 when he was hired in New York in 1915 to catalog Huntington's growing collections of rare books and manuscripts. Cole had previously spent seven and a half years cataloging Elihu D. Church's library of Americana and English literature, a library later purchased by Huntington. Published in seven volumes, this catalog was "a model of bibliographic excellence" and established Cole "as one of the leading bibliographers of the United States," according to Donald Dickinson's biography of Cole (Scarecrow Press, 1990).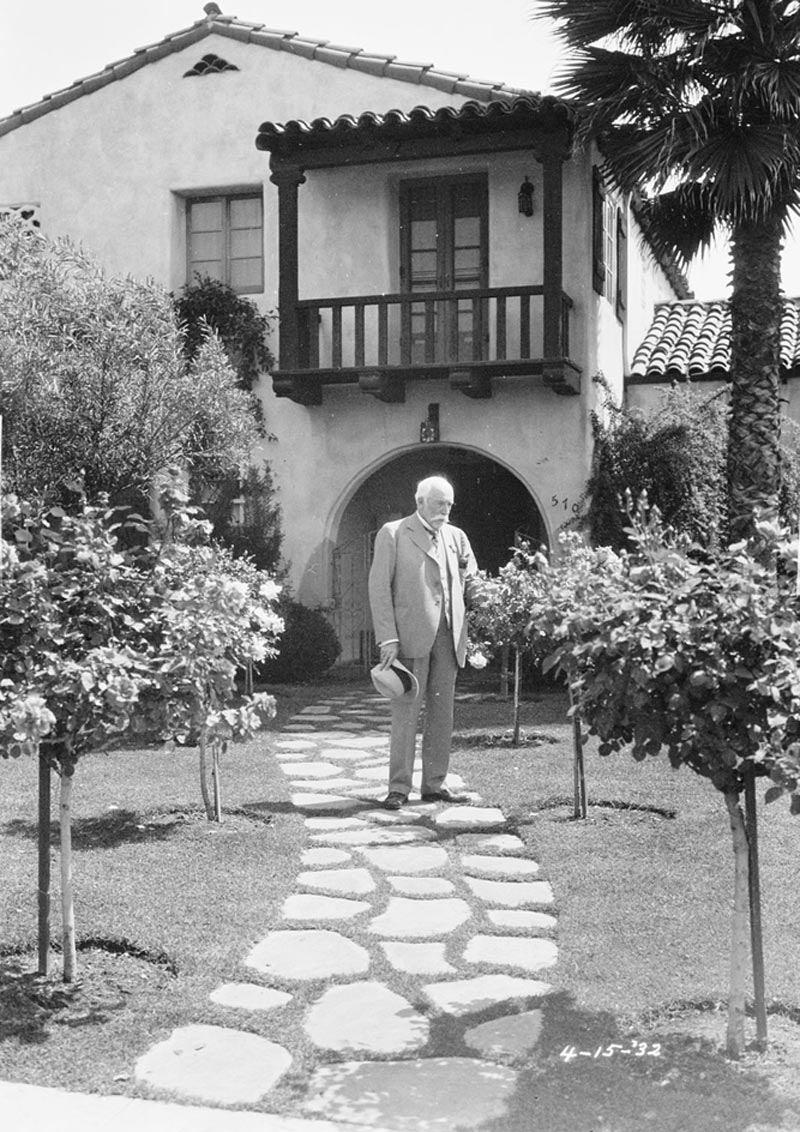 By today's standards, Cole was a late starter when it came to library work. His first job was as a teacher. He read for the law at the same time and was admitted to the Connecticut bar in 1876. In addition to his private legal practice, he served for a time as county prosecutor for liquor violations. To divert himself from this less than rewarding work, he joined the board of his local library and helped produce a 50-page catalog of its holdings. This work led to an acquaintance with Melvil Dewey, chief librarian of Columbia College in New York and creator of the decimal system for book classification. Cole attended Dewey's new School of Library Economy at Columbia, graduating at age 38. For a time he directed the Jersey City Public Library and pursued a variety of bibliographic projects, the most ambitious being the Church catalog. After it was published, Cole traveled and wrote until assuming the position of Huntington's librarian.
Dickinson's book includes a number of Cole's most important bibliographic essays, which are highly readable. The essays help us understand why bibliographers devote years—sometimes even an entire lifetime—to compiling minutely detailed lists of books and manuscripts for use by a limited audience.
As accomplished as he was professionally, Cole "did not neglect the humane side of life," according to Dickinson. He had many friends, liked to travel, had a lively sense of humor, and collected picture postcards.
Cole retired in 1924 and assumed the title of Librarian Emeritus. He continued to devote his efforts to bibliographic research and comparative bibliography until his death in 1939.
You can find many photos related to the history of The Huntington in the Huntington Digital Library, including the group photo above. See also "12 Librarians Who Made or Saved Los Angeles History," a new post in KCET Departures' series on the "Land of Sunshine."
Captions, Top: Huntington Library staff, July 1924. Cole is seated in the front row at the center. Huntington Library, Art Collections, and Botanical Gardens. Bottom: Portrait of Cole outside his home in Pasadena, 1932. Courtesy of University of Southern California, on behalf of the USC Special Collection.
Peggy Park Bernal is former director of the Huntington Library Press.