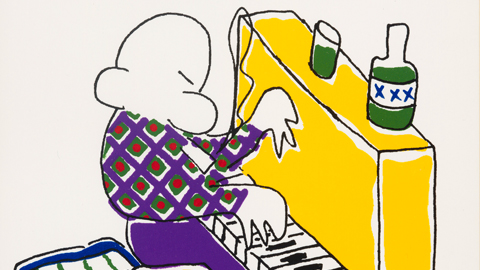 Charles Bukowski's raw, easy, and simple style challenged the literary and cultural establishment, forging a deep bond with his readers and subjects — prostitutes, drunks, gamblers, and others struggling to survive in an unforgiving world — often living on the edges of society.
Sara S. "Sue" Hodson, literary manuscripts curator at The Huntington, discusses the unordinary life of one of the most original voices in 20th-century American literature in nine short audio clips, available on iTunes U.
"Charles Bukowski: Poet on the Edge" is on view from Oct. 9, 2010 to Feb. 14, 2011 at The Huntington. Check out the gallery guide while listening and look for video next week, featuring Bukowski's written and drawn works.
Sean Hanrahan is developer of digital media at The Huntington.