If you love dry-climate succulent plants, this event is for you. The Cactus and Succulent Society of America will present its national show and sale on Saturday and Sunday, July 2–3, at The Huntington (with an early-bird plant sale on Friday, July 1, for those who just can't wait).
And if you're not a big fan? Well, this event is almost guaranteed to turn you into one.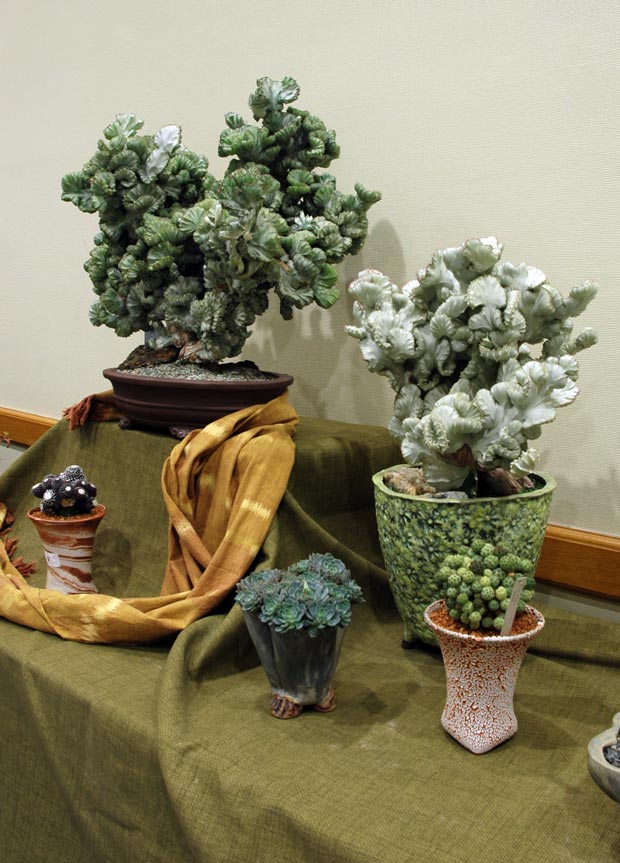 "It's our number one recruiting tool," says show chairman Buck Hemenway. "People who know nothing about succulents walk into the room and become overwhelmed with the variety and beauty of these incredible plants."
Now in its 46th year, the annual show will include some 600 entries representing the best of the best from prize-winning growers. The wide array of weirdly wonderful plants will delight connoisseurs and novices alike. Last year's stand-outs included a gracefully contorted Haageocereus pseudomelanostele with its velvety nap of golden spines; a green and white, saw-toothed Dyckia 'Tarzan'; and a Euphorbia caput-medusae with its serpent-like crown of cascading stems. Among Hemenway's own favorites are the pachypodium—spiny, flowering, often fragrant African natives in the Apocynaceae family that are related to oleander, plumeria, and frangipani.
For collectors and home gardeners, the plant sale can't be beat; it's the biggest of its kind in the United States, says Hemenway. Hundreds of unusual cacti, succulents, and related items will be available for purchase. Specialty potters will have colorful ceramic wares just right for showing off your new echeveria or rebutia, and cactus bookstore specialist Chuck Everson Bookseller will be on hand with dozens of titles for your succulent library.
Several educational displays will provide tips for care and cultivation of succulents. And, if you're a new convert to the ranks of cactus lovers, you couldn't find a more knowledgeable gathering of experts to tap for some sage advice.
While you're here, be sure to take time to explore The Huntington's own 10-acre Desert Garden, where some 4,000 different species of cacti and succulents provide plenty of inspiration of their own.
Admission to the show is free. For those wishing to extend their visit into the gardens, adult admission is $20. Discounted rates are offered for seniors, students, and children. Members are admitted free. Information: www.huntington.org or 626-405-2100.
CAPTIONS: A display of crested cacti and other succulents from last year's show. © The Huntington.
Lisa Blackburn is communications coordinator at The Huntington.