Gregory A. Pieschala named chair
SAN MARINO, Calif. —The Huntington Library, Art Museum, and Botanical Gardens announces the addition of three new members to its Board of Trustees. They are Christine Bender, J. Mario Molina, and Mei-Lee Ney. The Board, whose members share fiduciary responsibility for the institution and final decision-making on major matters, was recently expanded from five to seven members after 100 years. With the retirement of chair Loren Rothschild, Trustee Gregory A. Pieschala has been named chair. Other members include Andrew Barth, Simon K.C. Li, and Wendy Munger.
"The Huntington is a more complex institution than it was at its founding, when Board membership was set at five. Today, the institution is expanding its reach, with an even greater breadth of programming, a broadened educational and research focus, and an expanded sense of its public mission," said President Karen R. Lawrence. "With these new Board members, we gain critical and diverse expertise and perspectives that will serve us well as we move out of our Centennial and step into our second hundred years."
Molina and Ney begin their terms July 1; Bender, who had previously been elected chair of the Board of Governors, will serve in that position through December and join the Board of Trustees on Jan. 1, 2022.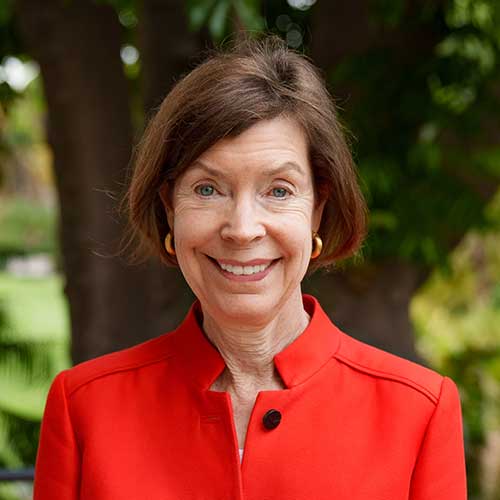 Christine Bender
Christine Bender has been a member of The Huntington's Board of Governors since 2014. She was a corporate and securities lawyer in private practice until 1983 when then-Governor George Deukmejian appointed her Chief Deputy Commissioner of Corporations; Deukmejian subsequently appointed her Commissioner of Corporations in 1987, a position she held until her retirement in 1991. Originally from upstate New York, Bender received her BA from Wellesley College and her JD from Harvard Law School.
Bender is a longtime art docent at The Huntington, is vice-chair of the Board Membership Committee and chairs the Fellows Membership Committee; she was also a founding member of the Diversity, Equity, and Inclusion working group that has since evolved into the Diversity, Equity, and Inclusion staff committee. Her husband, Ken, also a retired corporate attorney, serves on The Huntington's Buildings and Grounds Committee and Digital and Technology Committee.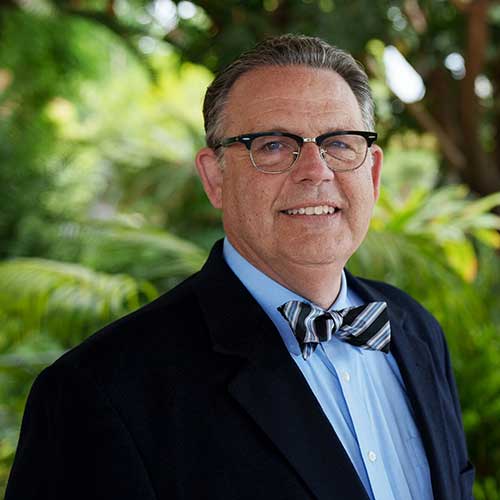 Joseph "Mario" Molina
Mario Molina has served on the Board of Governors since 2011, bringing a particularly deep interest in the history of medicine. Molina served as CEO of Molina Healthcare, the Long Beach-based health plan operator and healthcare services company, from 1996 through 2017.
Molina earned his undergraduate degree from California State University, Long Beach and his M.D. from the University of Southern California. He is a former member of the board of directors of Apollo Medical Holdings Inc. and the Aquarium of the Pacific. He is a trustee of Johns Hopkins Medicine, Curator of the Osler Library, and has served on the visiting committee for the Harvard Medical School and the Harvard Dental School.
Molina's family provided major support for the Molina Family Latino Gallery at the Smithsonian's National Museum of American History in Washington, D.C., slated to open in late 2022.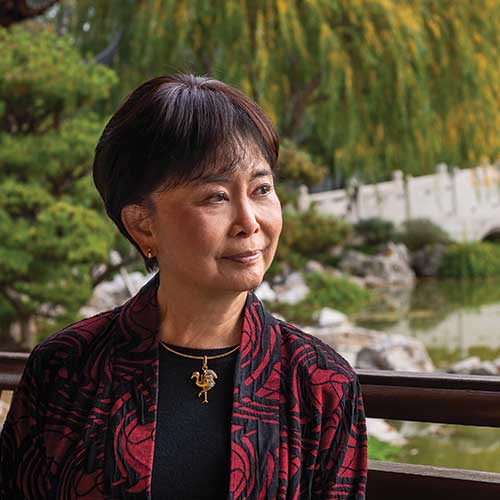 Mei-Lee Ney
Mei-Lee Ney has been a member of the Board of Governors since 2018. A native of Shanghai, she is president of Richard Ney & Associates Asset Management Inc. A longtime Huntington supporter, Ney has been actively involved in the Chinese Garden and the Art Museum. Outside of her Huntington involvement, she has been a generous supporter at USC and serves on the board of councilors for the university's Leonard Davis School of Gerontology and Pacific Asia Museum. She also serves on the board of Huntington Hospital, as well as chair of the board of trustees of Otis College of Art and Design, where she has focused on issues of diversity, equity, and inclusion.
At The Huntington, she serves on the Art, Board Membership, Society of Fellows Membership, and Botanical Committees of the Board of Governors.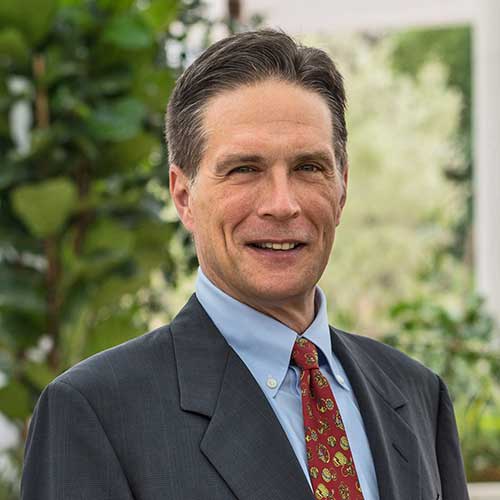 Gregory A. Pieschala, Chair
Gregory A. Pieschala is president of BrightView (formerly ValleyCrest) Golf Maintenance. Originally from Indiana, he earned a BA in Economics from Stanford University and an MBA from Harvard Business School. He spent 13 years with McKinsey & Co.'s Los Angeles office before joining BrightView.
While at McKinsey, Pieschala was asked to work with The Huntington, pro bono, on strategic planning. The resulting report was a watershed moment for the institution, putting in place a framework for securing The Huntington's financial underpinnings through more robust audience engagement and more dynamic programming and outreach. The report also strongly suggested that The Huntington beef up its emphasis on K-12 education; today, the institution serves tens of thousands of school children and their teachers each year both on-site and online.
Pieschala served on The Huntington's Board of Governors from 1999–2017 and was chair 2015–16, became a Trustee in 2017, and served as a founding member of the Diversity, Equity, and Inclusion working group.
# # #
Contacts
Susan Turner-Lowe, 626-405-2147, [email protected]
Thea M. Page, 626-405-2260, [email protected]
About The Huntington
The Huntington Library, Art Museum, and Botanical Gardens, a collections-based research and educational institution, aspires to be a welcoming place of engagement and reflection for a diverse community. The Huntington is located at 1151 Oxford Rd., San Marino, Calif., 12 miles from downtown Los Angeles. Visitor information: huntington.org or 626-405-2100. (Check huntington.org for updates during this period for new visitation protocols due to COVID-19.)