Travel back in time and meet Henry E. Huntington, the railroad and real estate businessman who founded The Huntington; watch a short video about The Huntington; see a Red Car replica, grab a themed tour guide, create your own masterpiece, and even take a selfie with The Blue Boy! Don't miss this important first stop on your visit to the world-renowned galleries and gardens of The Huntington!
Things to See and Do
In 1901, Henry Huntington founded
the Pacific Electric Railway Company
, nicknamed the
Red Cars
, it was a privately owned mass transit system in Southern California and the largest electric railway system in the world in the 1920s.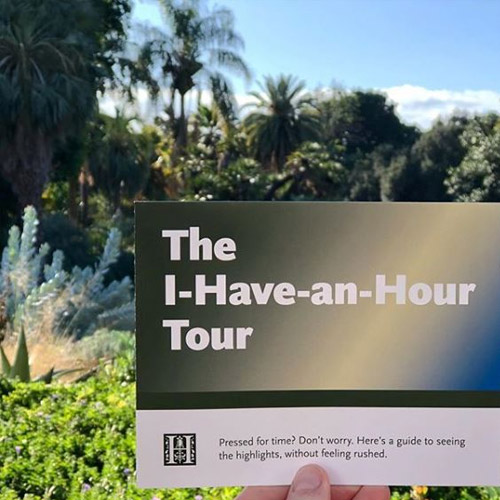 Grab a Takeaway Tour that highlights a specific theme such as "Tranquility," "Just-for-Kids," and the popular "I-Have-an-Hour" tour. Then take an easy stroll through the grounds with stops along the way.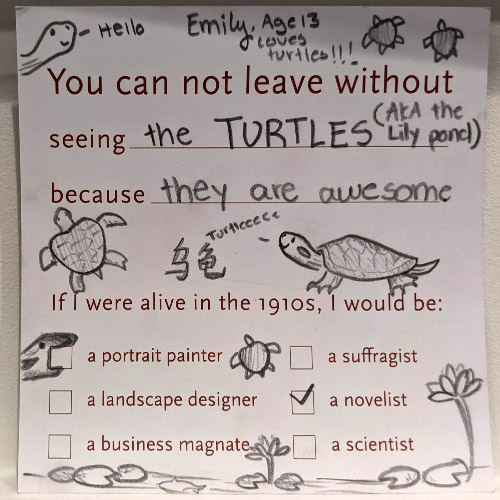 Share your impressions and recommendations. We love your photos and ideas—and drawings!—about what to see and where to go.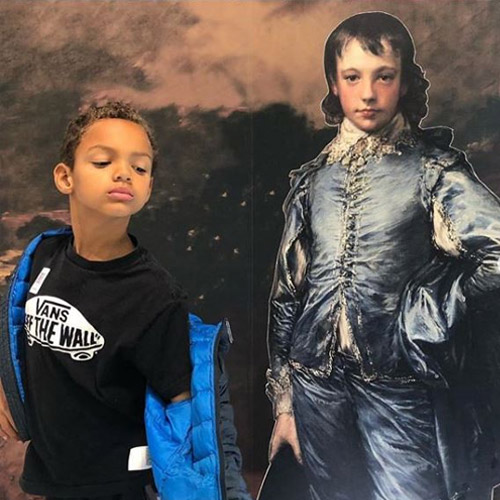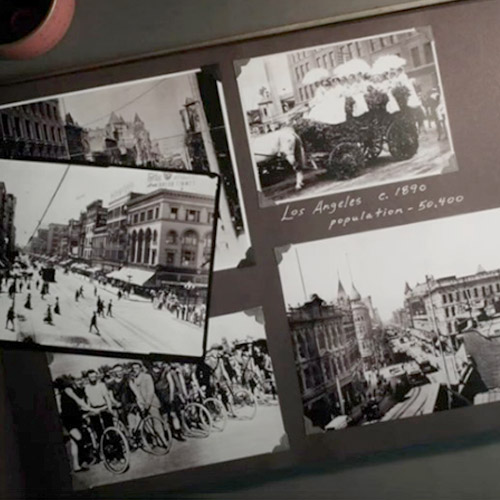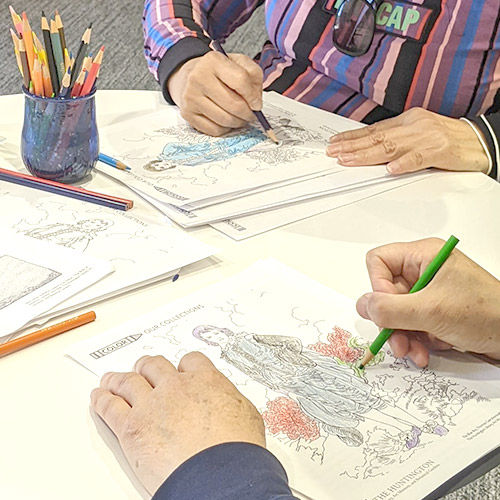 Color our collections! Sit down with colored pencils and a coloring page and design your own masterpiece based on such works as The Blue Boy. Post on social media and use the tags #ColorTheH and #ColorOurCollections.
Huntington History in 10 Minutes
Watch this animated short created by LA filmmaker Cosmo Segurson to gain insights into The Huntington's history.