Nov. 8, 2014

–

Mar. 10, 2015
MaryLou and George Boone Gallery
In its only West Coast venue, exhibition showcases exemplary work by contemporary photographers Bruce Davidson and Paul Caponigro
This traveling exhibition pairs for the first time 128 works by American photographers Paul Caponigro (b. 1932) and Bruce Davidson (b. 1933), enlightened observers of Britain and Ireland in the 1960s and '70s. For Caponigro, Ireland and Britain became sites of creative energy to which he returned repeatedly. Davidson brought the same gritty street sensibility that had made his Brooklyn Gang series a sensation among photograph collectors. The exhibition examines the artistic, social, and historical forces informing two master photographers as they bring American eyes to enduring landscapes and changing cultural scenes.
"Paul Caponigro and Bruce Davidson are two of the most distinguished American photographers of their generation," said Jennifer A Watts, the exhibition's co-curator and curator of photographs at The Huntington. "This is the first exhibition to pair these influential contemporaries who followed overlapping yet distinct creative paths. Britain and Ireland are the countries to which each man embarked on significant creative journeys in the course of refining their art. How fitting, then, to bring these works to The Huntington, where we have one of the strongest collections of British art and historical materials in the country. The exhibition's concept was both intriguing and beautifully relevant. The exhibition is also curated by Scott Wilcox, chief curator of art collections and senior curator of prints and drawings at the Yale Center for British Art.
While Caponigro and Davidson are acquainted with each other's work, the two have never met. Davidson is a photojournalist and urban street photographer; Caponigro practices a pure, formalist approach to landscape photography. Both have eschewed digital technology; they are devoted to black-and-white film and continue to make prints by hand. And both of them produced important bodies of work in Britain and Ireland beginning in 1960.
In trips to Britain in 1960 and 1965, Davidson took an impressionistic portrait of the British people at work and play. During numerous visits starting in 1967, Caponigro focused on the ancient stone circles, dolmens, and early churches in the British and Celtic landscape.
"There's a force in the land and it's intelligent," became Caponigro's mantra and guide. He returned repeatedly to the United Kingdom and Ireland (his latest photographs in the exhibition are from 1993).
Still Looking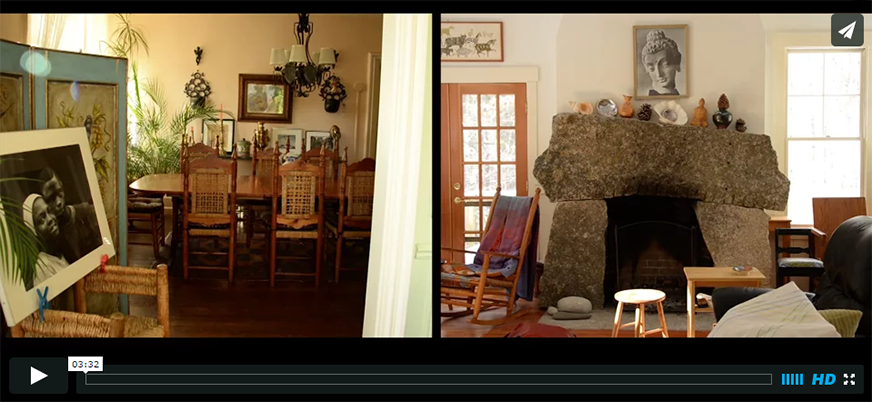 Each artist's work will be installed in separate spaces within the gallery and accompanied by minimal, explanatory text. In addition, "Still Looking," a film featuring both photographers and produced exclusively for the exhibition, will be installed in a gallery at the Yale Center for British Art and The Huntington, with a version posted online. Created in early 2014 by Huntington filmmaker Kate Lain, the 16-minute film is a series of evocative moments with Davidson and Caponigro on location in their respective homes in New York City and Maine. 
Paul Caponigro
Caponigro was born in Boston, a shy child in a boisterous Italian American family. He used photography as a means of escape. Drafted into the Army in 1953, he was sent to San Francisco and eventually fell under the influence of Ansel Adams, Edward Weston, and other luminaries of the Bay Area school, a loose affiliation of photographers who took the natural landscape as their subject and used razor-sharp focus and superb printing techniques as expressive tools. In 1966, he went to Ireland and Britain on a Guggenheim grant. He had intended to travel to Egypt, but unrest in the Middle East interrupted his plans. So he settled his family in Dublin and began to explore. "Ireland became my Egypt," he said, "and the stones my temples." That year marked the beginning of a sustained relationship with places that significantly shaped his career. He returned a dozen times over the next decade.
Bruce Davidson
Davidson grew up in suburban Illinois and purchased his first camera as a young boy, using the Chicago streets as his creative training ground.  In 1952, he enrolled in the Rochester Institute of Technology in upstate New York, encountering there the work of Henri Cartier-Bresson and Robert Frank. The spontaneity and emotional depth of their pictures proved a revelation.
In the late 1950s, Davidson was invited to join Magnum, the elite organization of photojournalists founded by Cartier-Bresson, Robert Capa, and several others. He received wide acclaim with the publication in 1960 of "Brooklyn Gang," a series featuring a notorious group of streetwise teens.  He left the United States shortly thereafter for England and Scotland on a two-month assignment for British magazine The Queen. He would return to the United Kingdom periodically thereafter, producing photography documenting a range of people in diverse settings, including Blackpool, the mining districts of southern Wales, and a traveling circus in rural Ireland.
Shop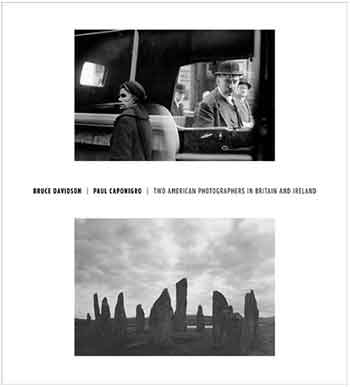 The catalog is available in the Huntington Store.