Collectors' Councils
The Collectors' Councils play a critical role in supporting The Huntington's collections, ensuring they will be vibrant for generations to come, and assisting library and art curators in selecting works for acquisition that further enhance the holdings begun by Henry and Arabella Huntington. The councils are a convivial group of Huntington supporters who enjoy exclusive events throughout the year including behind-the-scenes tours of special exhibitions and collections, and curator-led trips to institutions and private collections around the world.
Art Collectors' Council
Founded in 1994, the Art Collectors' Council meets every spring to select works for acquisition presented by The Huntington's curatorial staff. Annual dues: $7,500.
June 2019 - The Huntington acquired a group of 32 colorful etchings made between 2005 and 2014 by four artists—Louisiana Bendolph, Mary Lee Bendolph, Loretta Bennett, and Loretta Pettway—who are part of the Gee's Bend group of quilters. Also acquired was a collage, Blue Monday (1969), made by celebrated African American artist Romare Bearden at the height of his career. Two paintings (1910-1916) from the seminal Weehawken Sequence by John Marin of Alfred Stieglitz's circle, as well as a rare Tiffany chair (1891-93) rounded out the acquisitions. More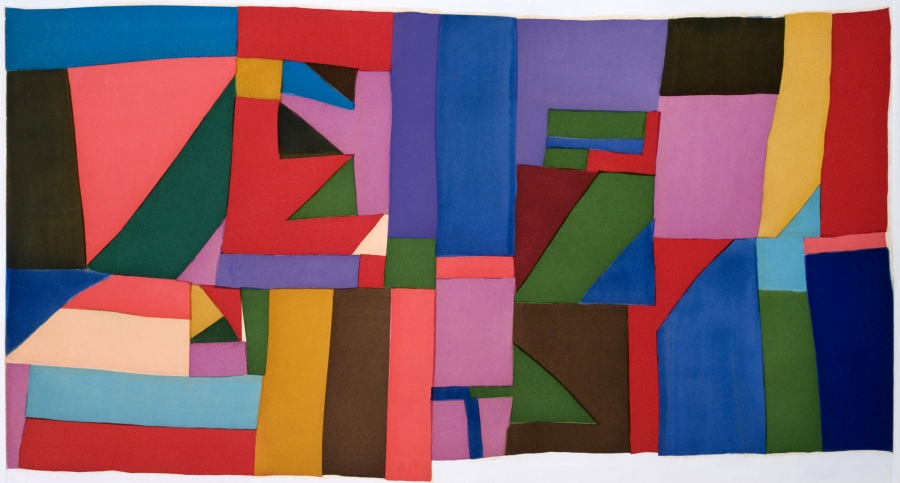 Loretta Bennett,
Forever (For Old Lady Sally)
, 2007. Color soft-ground etching with aquatint and spitbite aquatint, 20 1/2 x 36 in. Courtesy of the artist and Paulson Fontaine Press. The Huntington Library, Art Collections, and Botanical Gardens.
Library Collectors' Council
For 21 years, the Library Collectors' Council has assisted in the development  of the collections by supporting the purchase of important works the Library would not otherwise be able to acquire. This group of supporters, with their sophisticated understanding of what would constitute significant enhancements to the collections research value, meets annually to add to the library holdings. Annual dues: $5,000.
Feb. 2019 - The Library Collectors' Council acquired the largest trove of writing by American novelist F. Marion Crawford (1854–1909) in existence. The collection includes complete autograph manuscripts for seven novels and two plays, partial manuscripts for five works, and outlines and notes for several novels and essays. The Council also purchased two large, rare, and detailed maps, created in 1900, that depict the foreign legation (or diplomatic) quarter in Beijing during China's Boxer Rebellion, as well as a collection of 142 letters by Warren D. Chase (1827–1875), a white soldier in the Civil War who wrote vivid accounts of his experiences in the Union Army, which included a stint in the newly organized 14th Colored Infantry Regiment. Further treasures acquired include a prayer book with a black silk velvet cover and gleaming heraldic device (produced around 1590 for Gilbert and Mary Talbot, the 7th Earl and Countess of Shrewsbury); and a single bound volume containing four rare first editions of books by Paracelsus (d. 1541), one of the most influential medical authors of the 16th century. More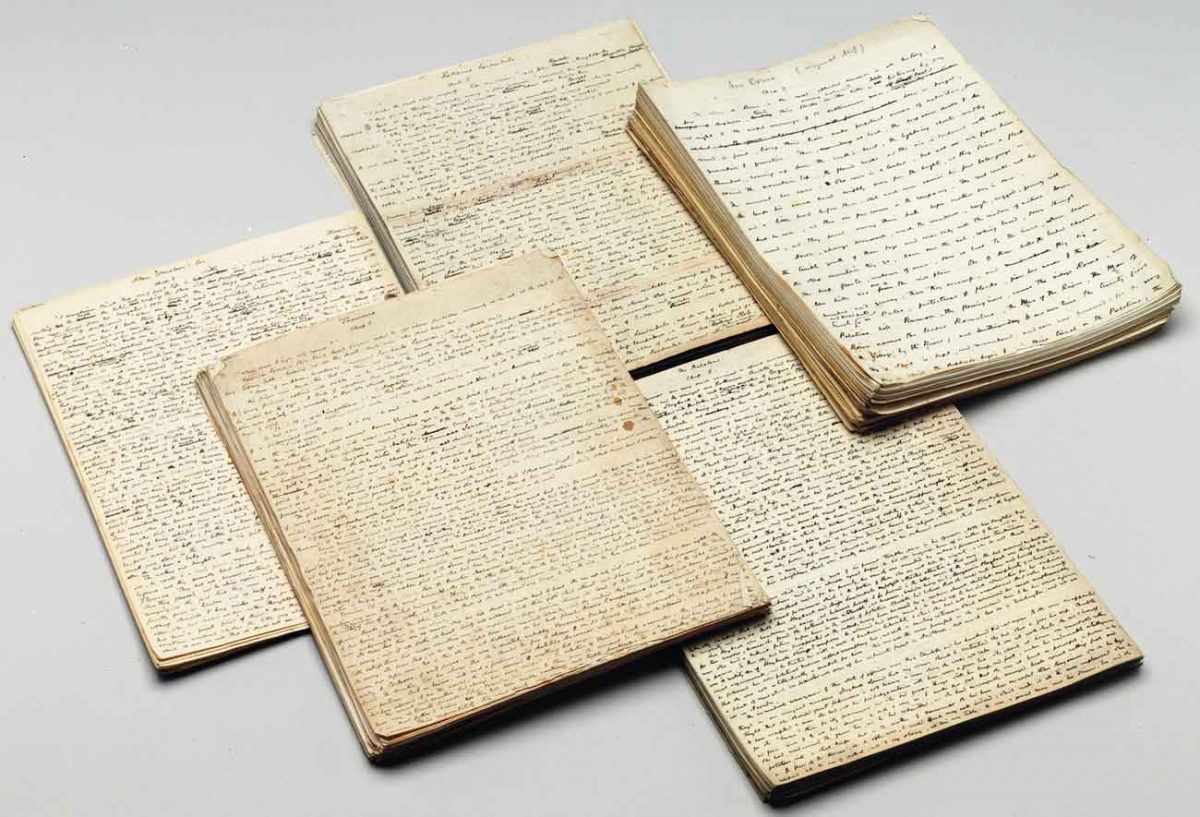 A selection of manuscripts from the papers of F. Marion Crawford (1854–1909). The Huntington Library, Art Collections, and Botanical Gardens.