Collectors' Councils
The Collectors' Councils play a critical role in supporting The Huntington's collections, ensuring they will be vibrant for generations to come, and assisting library and art curators in selecting works for acquisition that further enhance the holdings begun by Henry and Arabella Huntington. The councils are a convivial group of Huntington supporters who enjoy exclusive events throughout the year including behind-the-scenes tours of special exhibitions and collections, and curator-led trips to institutions and private collections around the world.
Art Collectors' Council
Founded in 1994, the Art Collectors' Council meets every spring to select works for acquisition presented by The Huntington's curatorial staff. Annual dues: $7,500.
June 2019 - The Huntington acquired a group of 32 colorful etchings made between 2005 and 2014 by four artists—Louisiana Bendolph, Mary Lee Bendolph, Loretta Bennett, and Loretta Pettway—who are part of the Gee's Bend group of quilters. Also acquired was a collage, Blue Monday (1969), made by celebrated African American artist Romare Bearden at the height of his career. Two paintings (1910-1916) from the seminal Weehawken Sequence by John Marin of Alfred Stieglitz's circle, as well as a rare Tiffany chair (1891-93) rounded out the acquisitions. More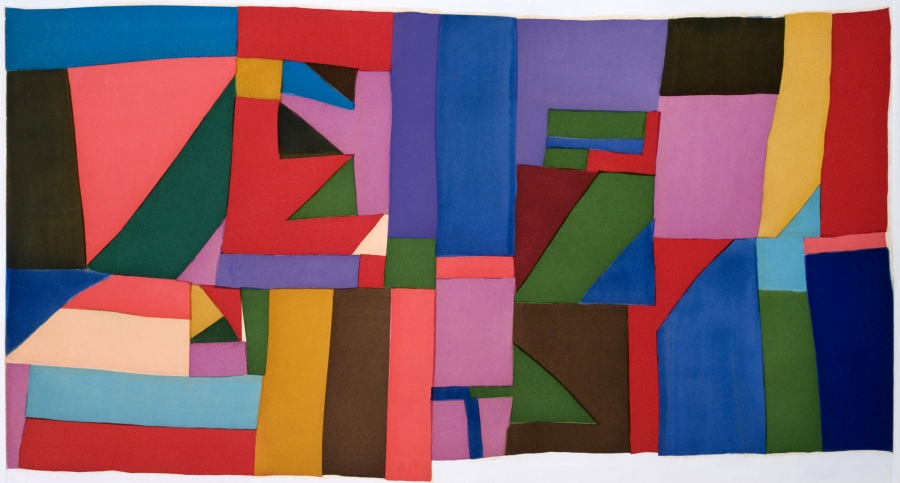 Loretta Bennett,
Forever (For Old Lady Sally)
, 2007. Color soft-ground etching with aquatint and spitbite aquatint, 20 1/2 x 36 in. Courtesy of the artist and Paulson Fontaine Press. The Huntington Library, Art Collections, and Botanical Gardens.
Library Collectors' Council
For 21 years, the Library Collectors' Council has assisted in the development  of the collections by supporting the purchase of important works the Library would not otherwise be able to acquire. This group of supporters, with their sophisticated understanding of what would constitute significant enhancements to the collections research value, meets annually to add to the library holdings. Annual dues: $5,000.
Feb. 2020 - The Library Collectors' Council acquired a recently discovered archive documenting an 18th-century investigation into a land deal—the so-called Walking Purchase—that defrauded the Lenni Lenape (known to Europeans as Delawares) out of more than a million acres in Pennsylvania. The collection of 75 manuscripts includes affidavits, depositions, sworn testimonies, maps, and letters that document the inquiry, which involved not only the agents of Pennsylvania's proprietors, Delawares, and Quakers, but also Benjamin Franklin (who represented the colony of Pennsylvania in London), the British military command, and the British Crown. The Council also purchased three original illustrated Japanese handscrolls—one measuring 12 feet, and each of the other two extending more than 21 feet in length—that record U.S. Commodore Matthew C. Perry's maritime expeditions to Japan in 1853 and 1854. More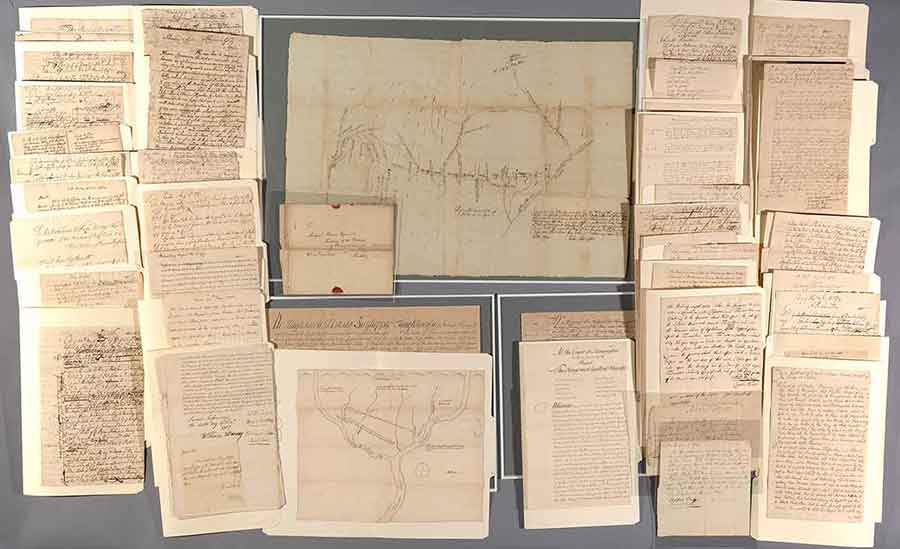 Documents of the Walking Purchase and the Councils of Easton, 75 manuscripts, including two manuscript maps, 1685–1762. The Huntington Library, Art Museum, and Botanical Gardens.