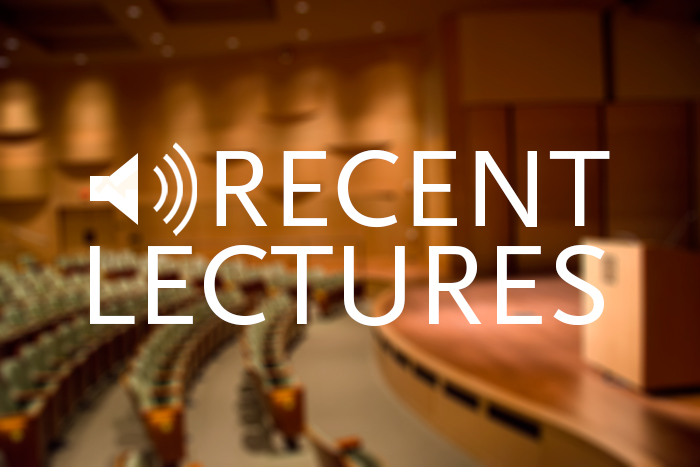 Home to gorgeous gardens, spectacular art, and stunning rare books and manuscripts, The Huntington also offers an impressive slate of lectures and conferences on topics and themes related to its collections. Below are audio recordings of six recent lectures. The United States from the Inside Out and Southside North (Oct. 5, 2016) Steven Hahn, professor of history at New York University and the Rogers Distinguished Fellow at The Huntington, considers what the history of the United States would look like, especially for the 19th century, if we travel east and west from the middle of the country and north from Mexico and the Caribbean. This talk is part of the Distinguished Fellow Lecture series at The Huntington.
  Is a Picture Worth a Thousand Words? Chinese Woodblock Prints of the Late Ming and Qing Periods (Oct. 3, 2016) June Li, curator emerita of the Chinese Garden at The Huntington, looks at some of the functions of printed images in China from the late 16th through the 19th centuries, using examples from the exhibition "Gardens, Art, and Commerce in Chinese Woodblock Prints."
  The Good Garden (Oct. 2, 2016) Landscape architect Edmund Hollander, author of The Good Garden, discusses how the design process for a residential landscape is informed by the interaction of natural site ecology, architectural ecology, and human ecology.
  Becoming Gay in the 1960s: Reading A Single Man (Sept. 29, 2016) Novelist Edmund White (Our Young Man, 2016) discusses the lasting impression that Christopher Isherwood's groundbreaking novel A Single Man had on him as a young author assembling his gay identity in the pre-Stonewall era. The program is the inaugural lecture in a new series made possible by the Christopher Isherwood Foundation.
  Physics and Belles Lettres: The Arts & the Sciences in the Industrial Revolution (Sept. 21, 2016) Jon Mee, professor of 18th-century studies at the University of York and the R. Stanton Avery Distinguished Fellow at The Huntington, discusses the network of literary and philosophical societies that sprang up in response to the transformative experience of the industrial revolution in the north of England between 1780 and 1830. This talk is part of the Distinguished Fellow Lecture series at The Huntington.
  The Strange Career of William Ellis: The Texas Slave Who Became a Mexican Millionaire (Sept. 14, 2016) Karl Jacoby, professor of history at Columbia University, uses the story of the remarkable Gilded Age border crosser William Ellis to discuss the shifting relationship between the United States and Mexico in the late 19th century. This talk is part of the Billington Lecture series at The Huntington.
Find more audio recordings of Huntington lectures and conferences on SoundCloud and iTunes U.