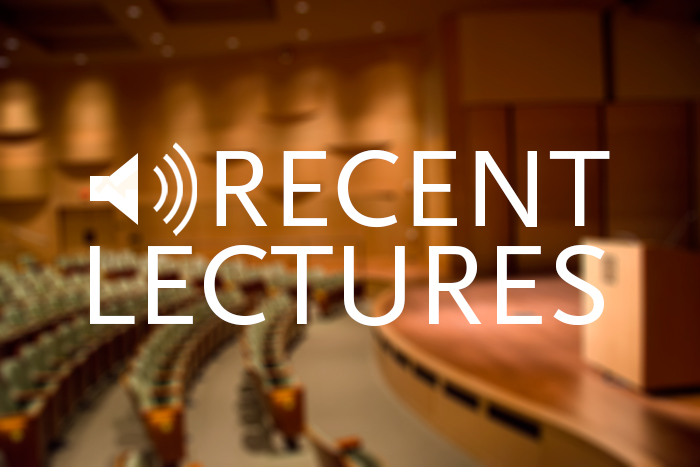 Home to gorgeous gardens, spectacular art, and stunning rare books and manuscripts, The Huntington also offers an impressive slate of lectures and conferences on topics and themes related to its collections. Below are audio recordings of five recent lectures. Mapping the English Village (Nov. 9, 2016) How did surveyors and cartographers track social and economic relations in early modern England? Steve Hindle, W. M. Keck Foundation Director of Research at The Huntington, explains how one particular map might be used to reconstruct who did what for a living, and who lived next door to whom, in 17th-century rural society.
  Radical Reproduction (Nov. 3, 2016) Futuristic notions of family and reproduction in the work of science fiction author Octavia Butler are explored in this discussion with Amy Kind, professor of philosophy at Claremont McKenna College, and Shelley Streeby, professor of ethnic studies and literature at the University of California, San Diego. Butler's short story "Bloodchild" is a special focus of the discussion. This event is part of "Radio Imagination," a series of programs and artist commissions exploring Butler's legacy, organized by the arts group Clockshop.
  The Cutter Incident (Nov. 1, 2016) In 1955, the first year of widespread polio vaccination, Cutter Laboratories of Berkeley, Calif., inadvertently released batches of vaccine that contained the live virus. Neal Nathanson, M.D., who headed the unit of the Epidemic Intelligence Service that investigated cases of polio resulting from the Cutter vaccine, discusses the incident and provide an update on efforts toward global eradication of poliomyelitis. This program is presented by the George Dock Society for the History of Medicine and is part of the History of Science Lecture Series.
  Painters, Carvers, and Style in Chinese Woodblock Printed Images (Oct. 25, 2016) Suzanne Wright, associate professor of art history at the University of Tennessee, discusses the partnerships between Chinese painters and woodblock carvers who worked together to produce prints of exquisite beauty in the Ming and Qing dynasties. This talk is part of the East Asian Garden Lecture Series.
  The New Battlefield History of the American Revolution (Oct. 24, 2016) Woody Holton, professor of American history at the University of South Carolina and the Los Angeles Times Distinguished Fellow at The Huntington, offers a preview of research from his forthcoming book. During the last half-century, as social historians revolutionized the study of nearly every facet of America's founding era, they left one topic—the battlefield—to traditional historians. Until now. This talk is part of the Distinguished Fellow Lecture Series.
Find more audio recordings of Huntington lectures and conferences on SoundCloud and iTunes U.