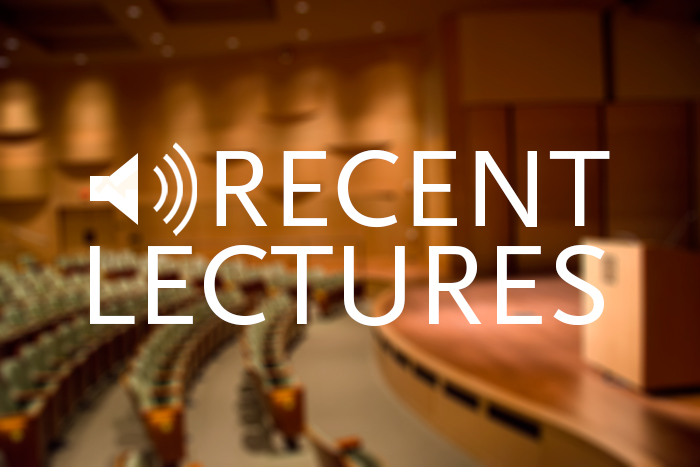 Home to gorgeous gardens, spectacular art, and stunning rare books and manuscripts, The Huntington also offers an impressive slate of lectures and conferences on topics and themes related to its collections. Below are audio recordings of six recent lectures. "The Theater of Many Deeds of Blood":  The Geography of Violence in Frontier Los Angeles (Feb. 8, 2017) John Mack Faragher, the Howard R. Lamar Professor Emeritus of History and American Studies at Yale University, discusses the spatial pattern of homicide in Southern California in the 19th century.
  Exoticum: Desert Plants and the Making of a Fine Press Book (Jan. 29, 2017) Printmaker and book artist Richard Wagener discusses how the visually striking plants in The Huntington's Desert Garden have inspired his recent work. A series of his wood engravings are reproduced in a new limited edition, fine press publication titled Exoticum: Twenty-five Desert Plants from the Huntington Gardens.
  Colonial Dreams: A French Botanist's Encounter with Africa in the 1750s (Jan. 25, 2017) Mary Terrall, professor of the history of science at UCLA, discusses French botanist Michel Adanson, who spent almost five years in Senegal in the 1750s. Terrall reconstructs Adanson's sojourn in a French trading post, where he studied African natural history with the help of local residents. This talk is part of the Dibner Lecture series at The Huntington.
  PBS's Mercy Street and Medical Histories of the Civil War (Jan. 17, 2017) The Huntington presents a fascinating conversation about the practice of medicine during the American Civil War and its dramatization in the popular PBS series Mercy Street. The panel discussion is moderated by Melissa Lo, Dibner Assistant Curator or Science and Technology at The Huntington, and includes curator Olga Tsapina, who oversees The Huntington's Civil War collections; series executive producers Lisa Wolfinger and David Zabel; and series medical history advisor Shauna Devine.
  The Atlantic Slave Trade and the American Revolution (Jan. 11, 2017) Christopher Brown, professor of history at Columbia University, explores the relationship between two themes in American history that are usually treated separately. Brown discusses the impact the war for American independence had on the economics and politics of the slave trade, and vice versa. This talk is part of the Nevins Lecture series at The Huntington.
  The Value of Patents:  A Historian's Perspective (Jan. 9, 2017) Naomi R. Lamoreaux, Stanley B. Resor Professor of Economics and History at Yale University, discusses the important ways in which patents have contributed to technological innovation over the course of U.S. history. This talk is part of the Haaga Lecture Series at The Huntington.
Find more audio recordings of Huntington lectures and conferences on SoundCloud and iTunes U.