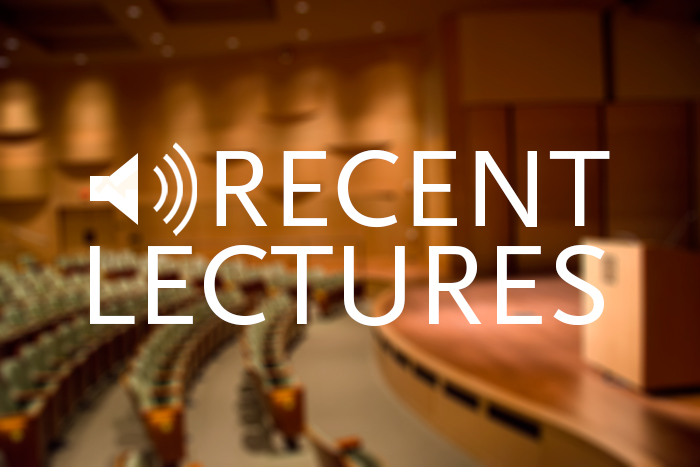 Home to gorgeous gardens, spectacular art, and stunning rare books and manuscripts, The Huntington also offers an impressive slate of lectures and conferences on topics and themes related to its collections. Below are audio recordings of seven recent lectures or conversations. Joy Ride (July 27, 2017) Architect David Martin discusses his book Joy Ride: An Architect's Journey to Mexico's Ancient and Colonial Places. A journal of his travels filled with sketches, photographs, and observations, Joy Ride celebrates the timeless sophistication of Mexico's architecture and offers fresh insights into the country's history and culture.
  Kindred: A Graphic Novel Adaptation (July 24, 2017) Based on the acclaimed science fiction novel Kindred, by Octavia E. Butler, a new graphic adaptation by Damian Duffy and illustrator John Jennings gives fresh form to Butler's powerful tale of slavery, time travel, and the inexorable pull of the past. Duffy and Jennings discuss the continuing relevance of Butler's writing and how it has influenced their own work.
  Twinkle, Twinkle Little Star: Now I See You As You Are (May 15, 2017) Jennifer van Saders, a Carnegie-Princeton Postdoctoral Fellow based at Carnegie Observatories in Pasadena, California, discusses how the technique of astroseismology has revolutionized scientists' view of the internal workings of stars. This talk is part of the Carnegie Astronomy Lecture Series at The Huntington.
  Hilary Mantel: "I Met a Man Who Wasn't There" (May 11, 2017) Tudor statesman Thomas Cromwell was described by an eminent historian as "not biographable." Faced with an intractable puzzle, can a novelist do better? Hilary Mantel, two-time Booker Prize–winning author of Wolf Hall and its sequel Bring Up the Bodies, describes her 10-year effort to pin her compelling and elusive subject to the page. Mantel is currently working on the third book in the trilogy. Her papers are archived at The Huntington. This talk is part of the Ridge Lecture Series at The Huntington.
  The Art of Farming: How a Farmer Sees the Future (May 7, 2017) David Mas Masumoto, organic farmer and acclaimed author of Epitaph for a Peach and Harvest Son, is joined by his wife, Marcy Masumoto, for a lively talk about life on their Central California farm. Through stories that offer a personal perspective on growing organic crops, the Masumotos share their reflections on the vision required of artisan farmers in today's food world. This talk is part of the Brody Lecture Series at The Huntington.
  Exoplanet Genetics (May 1, 2017) Johanna Teske holds the Carnegie Origins Postdoctoral Fellowship, a four-year joint position between the Carnegie Department of Terrestrial Magnetism in Washington, D.C., and the Carnegie Observatories in Pasadena, California. In this lecture, she highlights new discoveries about exoplanets—planets orbiting stars other than our Sun—including how their composition is "inherited" from their host star. This talk is part of the Carnegie Astronomy Lecture Series at The Huntington.
  Simulating the Universe, One Galaxy at a Time (April 17, 2017) Andrew Wetzel is a Caltech-Carnegie Postdoctoral Fellow, jointly at Caltech and Carnegie Observatories, and assistant professor of physics at UC Davis. In this lecture, he discusses how theoretical astrophysics is now revealing how galaxies are formed, using the world's most powerful supercomputers to simulate this complex process. This talk is part of the Carnegie Astronomy Lecture Series at The Huntington.
Find more audio recordings of Huntington lectures and conferences on SoundCloud and iTunes U.