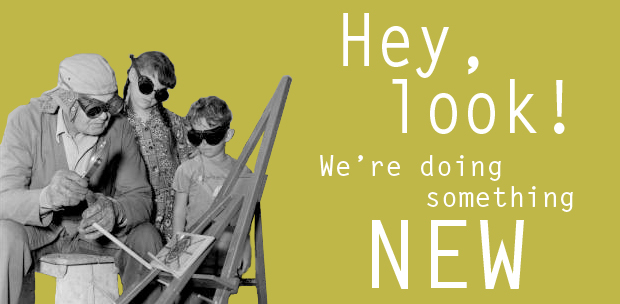 Hear ye, hear ye—The Huntington is expanding its social media presence and is now venturing into Tumblr territory! And though today is the official launch, we've preloaded our shiny new Tumblr with a smattering of images, links, and announcements for you to thumb through. We welcome you to check it out—and follow us!
While Verso will continue to be the online space where we dip into meatier stories that explore the many facets of The Huntington—from scholarly research to acquiring new collections to naming new plants—our Tumblr will be more of a playground for sharing fun bits from the vaults, stories that interest us from around the web, things that catch our eye at other institutions, and other assorted goodies. Goodies that include Squint.
The skinny on Squint: Each Thursday, we'll post snaps of small, obscure Huntington details that catch our eye—maybe the glowing filament from a hand-blown historic bulb, or the red-shirted figure standing in the boat in Frederic Church's Chimborazo, or the curve of an orchid stamen, who knows? It'll be a little window into some of the delightful minutiae that bring a smile to our collective face.
A quick reminder of what else we've got going on online:
Huntington website
Facebook
Twitter
Flickr
Vimeo
YouTube
iTunes U
See you over on Tumblr!
Kate Lain is the new media developer in the office of communications at The Huntington.