Take the Route H Shuttle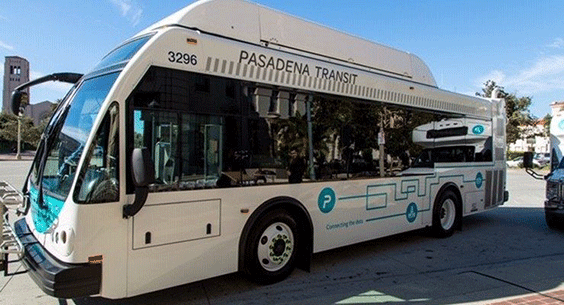 SAVE ON ADMISSION, SAVE $$ AT THE GAS PUMP
Take the Route H shuttle to The Huntington on weekends, avoid overflow street parking, and access additional discounted tickets when we're sold out.
Now through June, adult Huntington admission for shuttle riders is just $15 for adults, seniors, students and military.
Discount only available to those who ride Pasadena Transit Route H shuttle to The Huntington. Shuttle is free.
Advance general admission reservations required to The Huntington.
A Route H commute voucher will be given to passengers after riding the shuttle, and is required at admissions to check in.
Visitors can park for free at the Sierra Madre Villa Station with entrances on both Madre St. and Halstead St.
Take the elevator or stairs to the ground floor bus depot.
Route H shuttles are white with teal "Pasadena Transit" logos and depart from Bay 3.
Shuttles run every 20 minutes (weekends only). The first shuttle leaves for The Huntington at 9:40 a.m. with the last departing from The Huntington at 6:02 p.m.
The Huntington is open 10 a.m. to 5 p.m. Admissions closes at 4:15 p.m. Advance tickets default to 10 a.m. when booking, but please note that arrivals are permitted anytime between 10 a.m. and 4:15 p.m.
For real time schedule information, please visit cityofpasadena.net/pasadena-transit