Member Programs and Events
In addition to a year of unlimited free admission, Members also receive special invitations to exclusive events including previews of world-class exhibitions, seasonal events, educational lectures, and much more!
Event for All Members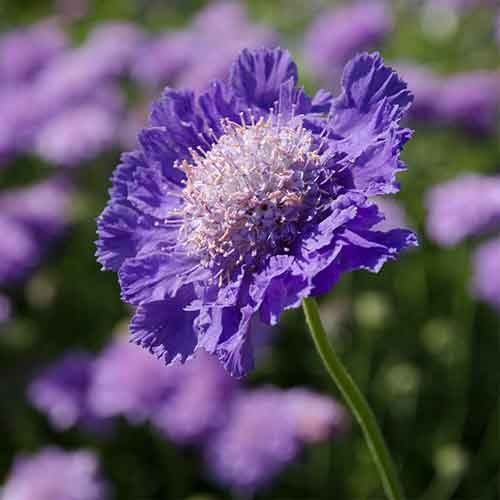 Online Spring Plant Sale
April 2–30
We're holding our annual Spring Plant Sale ONLINE ONLY during the entire month of April! Shop for roses, camellias, fruit trees, berries, succulents and more. Schedule curbside pickup, drive to The Huntington at your assigned time, and we'll load your plants safely in your vehicle. No shopping will be available on site. Shop
Events for Contributor, Affiliate, Supporting, Patron, and Benefactor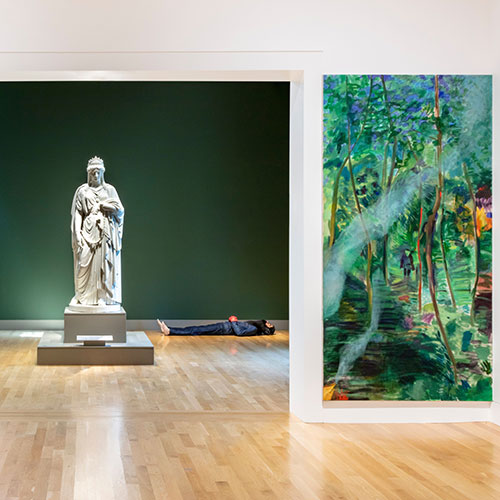 Members' Discovery Program - Cocktails & Conversation: Discovering "Made in L.A. 2020: a version"
Wed., March 31, 7–8:15 p.m. (PDT)
Join Christina Nielsen, the Hannah and Russel Kully Director of the Art Museum, and Dennis Carr, Virginia Steele Scott Chief Curator of American Art, as they take a closer look at several of the contemporary artists in the exhibition Made in L.A. 2020: a version, the Hammer's renowned biennial exhibition which features 30 L.A.-based artists working in a variety of media, installed at both institutions and in outdoor spaces across L.A. Reserve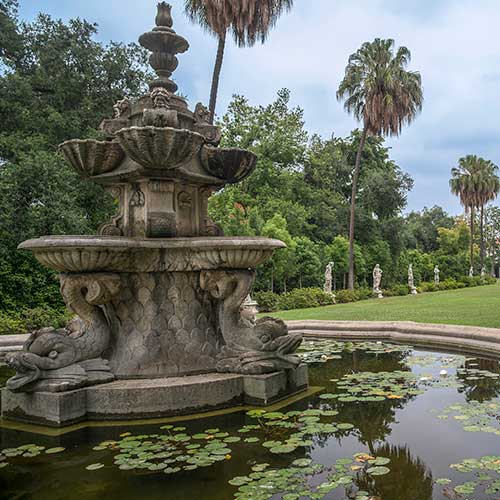 Members' Orientation - In the Know: Art in the Gardens: Outdoor Sculpture at The Huntington
Wed., April 7, 7–8:15 p.m. (PDT)
Join Randy Shulman, Vice President for Advancement and External Relations, for a conversation with Melinda McCurdy, Curator of British Art, and Sabina Zonno, Kress Interpretive Fellow at The Huntington, as they explore The Huntington's extensive collection of outdoor sculpture, which includes one of the largest collections of Venetian statuary in the United States.
Reserve
Annual Member Events
Members' Spring Preview Plant Sale - Members shop early before the sale opens to the public. Choose from a wide variety of rare and unusual plants and proven favorites. Members' invitations include a coupon for an additional 10% discount in the Huntington Store valid on the day of the plant sale.
Members' Twilight Garden Strolls - 

Enjoy a lovely stroll in the gardens after hours on selected dates during the summer. Dine in the 1919 café or pick up grab-and-go fare in the Red Car coffee shop.

Members' Summer Evenings - On selected evenings, Members at the Contributor level and above have the opportunity to walk in the gardens and enjoy casual dining after public hours.
Founder's Day Lecture - The topic of this annual institutional talk varies and is decided by The Huntington President.
Holiday Shopping Day - Each December enjoy holiday programming and a boutique filled with one-of-a-kind treasures made by local artisans.
Exhibition Previews - All members receive special invitations to preview new exhibitions before they open to the public.
Premier Events - Affiliate through Benefactor Members are invited to attend quarterly lectures and exhibitions. Lecture subject correlates with Huntington exhibitions, and times vary from afternoon to evening.