Holidays at The Huntington
Events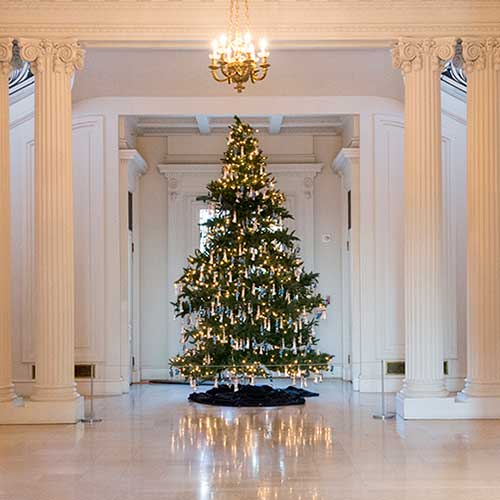 Decorated Holiday tree on view in the Huntington Art Gallery
Nov. 21–Jan. 1
Admission required.
---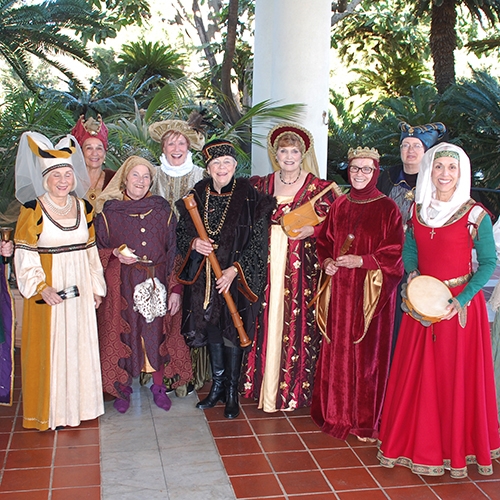 Holiday Music by Vox Feminae
Thurs., Dec. 13, 1–2 p.m. Free
Dressed in elaborate costumes and performing on period instruments, the vocal ensemble Vox Feminae sings sacred and secular holiday music from the Medieval and Renaissance eras. Rose Hills Garden Court.
---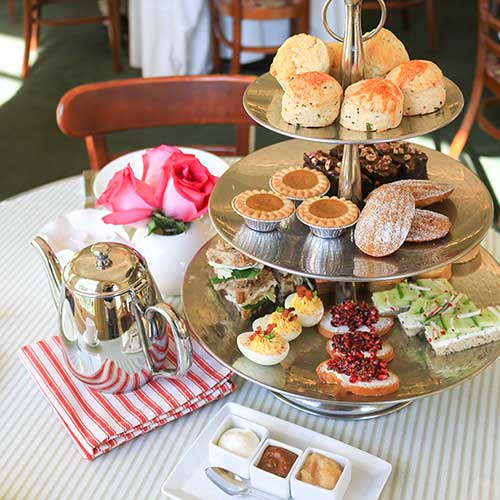 Sparkling Holiday Tea in the Rose Garden Tea Room
Nov. 28–Jan. 2, 2019  
$60 (tax and gratuity not included) 
Make your day at The Huntington even more memorable with our special Holiday Tea in the Rose Garden Tea Room. This once-a-year special menu blends traditional afternoon tea with classic holiday flavors. Delectable treats include caviar blinis, cranberry-pomegranate bruschetta on toasted crostini, honey-glazed ham tea sandwiches with mustard and apple butter, candied pecan brownies, madeleine cookies, prosecco, and more! Reservations recommended. This special Holiday Tea is available Nov. 28–Jan. 2, 2019. $60.
---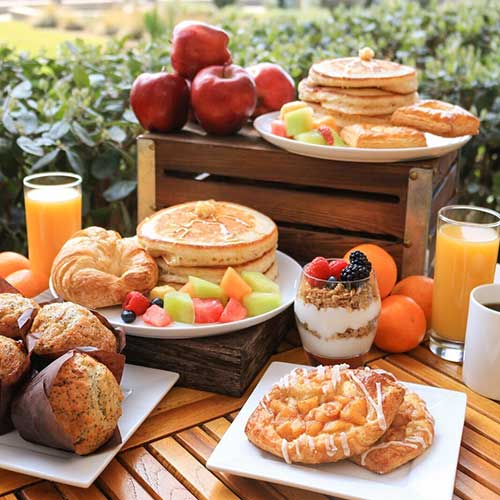 New Year's Day Breakfast Buffet 
Tues., Jan. 1, 2019, 8–9:30 a.m.
Adults: $40; Children 2–10: $15 (children under 2 free) 
Start the New Year at The Huntington with a special New Year's Day breakfast buffet at 1919 Café on the patio overlooking the gardens. Enjoy unlimited breakfast favorites including pancakes, frittata, chilaquiles, and more!
---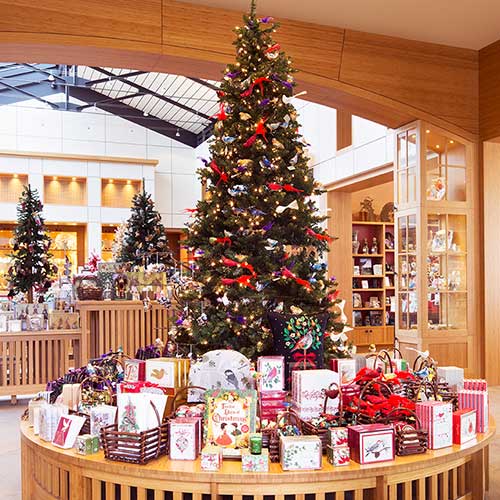 the Huntington Store
Thousands of whimsical and unique gifts for everyone on your list! The store features a specially curated selection of seasonal gifts and books, apparel, toys, and home decor relating to The Huntington's library, art, and botanical collections. Drop by and find something extraordinary.
---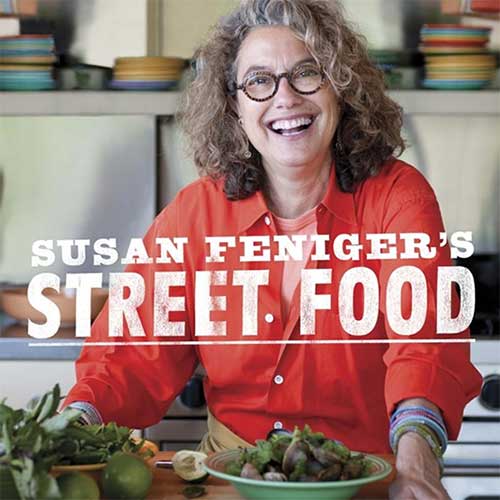 Book Signing with Chef Susan Feniger
Saturday, Dec. 15, 2-3 p.m.
GREAT GIFT IDEA
Chef Susan Feniger of Border Grill and the Food Network's Too Hot Tamales will be at the 1919 Café signing copies of Cooking with Too Hot Tamales, Mesa Mexicana, City Cuisine, and Susan Feniger's Street Food. Purchase one of the cookbooks from the 1919 Café to meet Chef Feniger and receive a personalized message inscribed in your book. First 20 book purchases receive a complimentary beverage or guava empanada.
---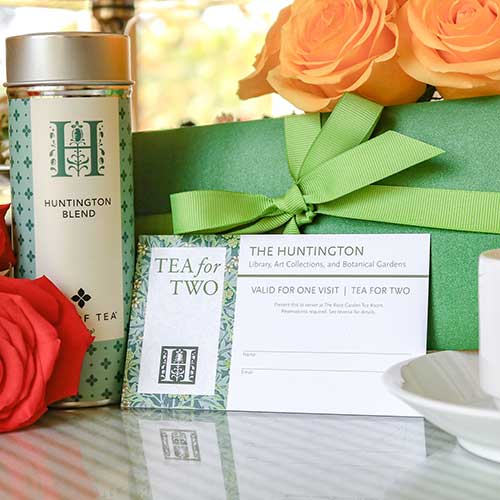 A Day at The Huntington + Tea for Two in the Rose Garden Tea Room Gift Set
The perfect gift for tea lovers. Give the gift of a tea party! Gift includes two Huntington admission day passes, a gift certificate for tea for two in the Rose Garden Tea Room, and a 2-oz. tin of our signature Huntington Blend Tea.
---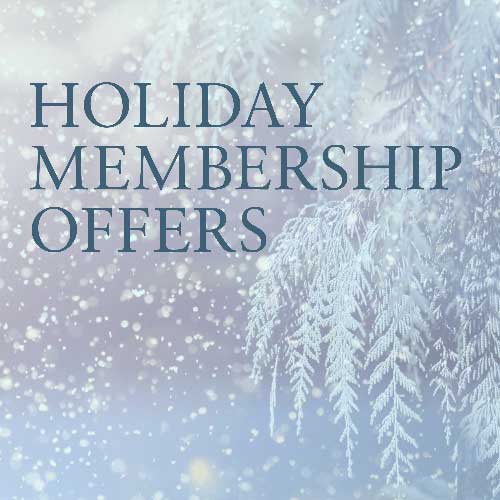 Holiday Membership Offers 
•  Gift membership - the perfect gift!  
•  Join today at the Contributor level or above and enjoy a special limited time offer—a free Gift Membership at the Sustaining level to give away. Hurry—offer ends on Dec. 31, 2018. 
•  Discover two more benefits of being a Member, just in time for holiday giving—upgrade your Membership at a discounted price by Jan. 14, 2019, AND receive a free Gift Membership at the Sustaining level to give away.
---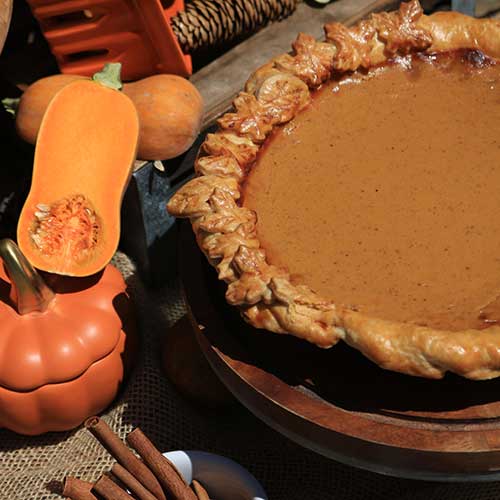 Seasonal Offerings and Desserts in the 1919 Café
Now through Dec. 23 
Try new menu items like the house-brined and roasted turkey sandwich with chipotle cranberry aioli and the free-range organic roasted chicken topped with cranberry chutney. Leave room for desserts like decadent cupcakes, chocolate pots de crème, pecan pie bars, and our signature apple pie or pumpkin pie with a cup of coffee, tea, or hot chocolate.
---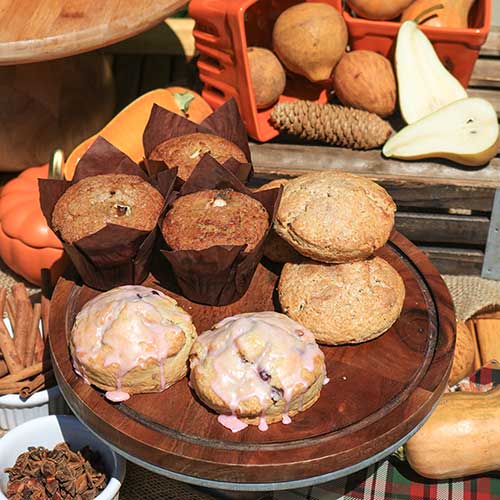 House-Made Pastries and Specialty Drinks at Red Car Coffee Shop
Now through Dec. 23 
Cozy up with a cup of peppermint hot chocolate paired with any of our seasonal house-made pastries. Choose from bacon maple danishes, pear and almond cream tarts, pomegranate orange scones, vanilla pear muffins, and more.
 Member Events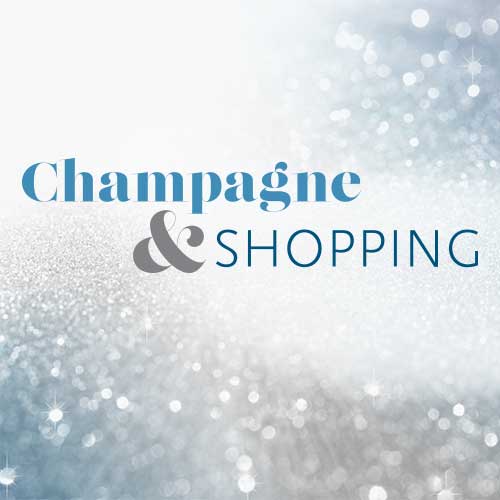 Members' Champagne & Shopping
Mon., Nov. 26, 6–9 p.m. - Affiliate Members and above
Tues., Nov. 27, 12–7 p.m. - All Members
Shop for distinctive gifts in the Huntington Store and at our Members-only artisans' boutique while sipping a complimentary glass of sparkling wine. Not a  Member? Join now!
Make a day of it! On Tuesday, Nov. 27 only, reserve our special Member's Holiday Tea in the Rose Garden Tea Room before or after Champagne & Shopping! One day only. $60.    
---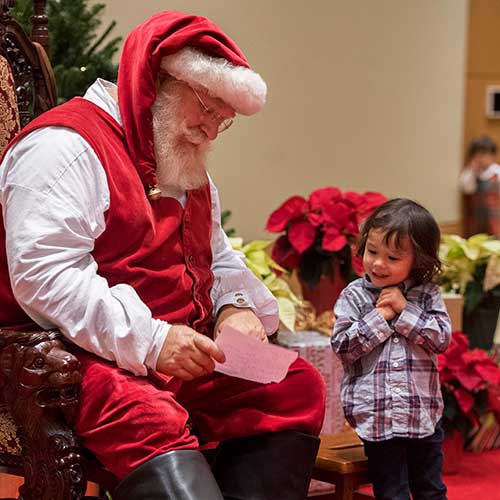 Members' Santa Days
Fri., Nov. 30, 5:30–8:30 p.m. - Supporting Members and above, and Society of Fellows
Sat.–Sun., Dec. 1–2, 9:30 a.m.–4 p.m. - All Members
Bring your camera and take a holiday photo with Santa Claus at this popular Members-only event.
Not a Member? Join now!