Free COVID-19 Vaccine and Huntington Admission for two
Schedule a Free COVID-19 Vaccination at The Huntington and Receive Two Free Same-Day Huntington Admission Passes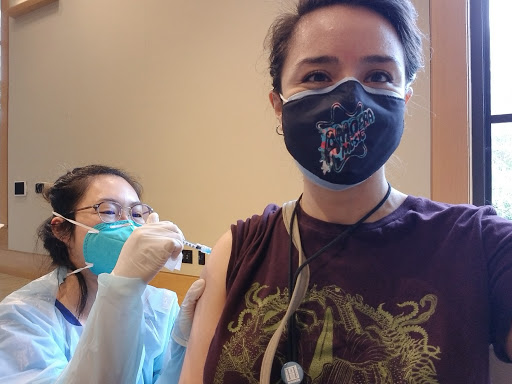 To assist with COVID-19 vaccination efforts in Los Angeles County, The Huntington is partnering with the Los Angeles County Department of Public Health and Total Testing Solutions to offer free vaccinations on two consecutive Wednesdays, June 23 and June 30, by appointment only. Total Testing Solutions will be offering the Pfizer vaccine (ages 12 and up) and the Johnson & Johnson vaccine (ages 18 and up).
How to Register
Visit Total Testing Solutions and click on "Free Vaccine" at the top of the page and follow the prompts.
For the question "Why do you need to be seen" select: "The Huntington."
Go to The Huntington on your scheduled vaccination appointment day and follow signs at Admission to the check-in location.
Once you check in for your appointment, you will receive two free admission passes for you and a guest to enjoy the gardens and select open galleries on the day of your vaccination.

Guest does not need to receive a vaccination.
Tickets must be redeemed on the day of your scheduled appointment and cannot be reserved for a later date.
---
For questions, please contact [email protected].